Ended Friday, June 12th, 2020 at 5:00 PM
Total Donation Goal $3,714 $2,350.00 Funded
This campaign has ended. If you made a donation, thank you.
About this Campaign
In honor of #GivingTuesay, all new donors to NA Foundation can double their donation! Make a donation through our Fund A Project page on Tuesday, December 3rd and invite others to join you as we work together to secure the $5,000 in available matching gifts.

THIS FUND IS ELIGIBLE FOR MATCHING GIFTS


What is TAG?

The Traveling Art Gallery (T.A.G.) is an art appreciation program, unique to North Allegheny School District, in which kindergarten through fifth grade students are presented famous works of art. Volunteers engage students in discussions about works of art, artists, techniques, styles of art and art vocabulary. They utilize strategies such as VTS (Visual Thinking Strategies) to encourage independent and imaginative thinking. This art experience provides each elementary student with an opportunity to develop visual literacy and 21st century skills, including creativity, critical thinking and communication.
When fourth graders visit the Carnegie Museum of Art for their annual T.A.G. field trip, they are able to apply prior knowledge from T.A.G. presentations to discussions about the original masterpieces. Students recognize the artists they have seen and the different art styles that they have been exposed to. The T.A.G. program enhances students' interest in art and fosters a lifelong appreciation for the visual arts.
"Visual literacy in the classroom has become increasingly important as more and more information is accessed through technology. Students must maintain the ability to think critically and visually about the images presented to them in today's society." Timothy Gangwer, Visual Impact, Visual Teaching: Using Images to Strengthen Learning (2009)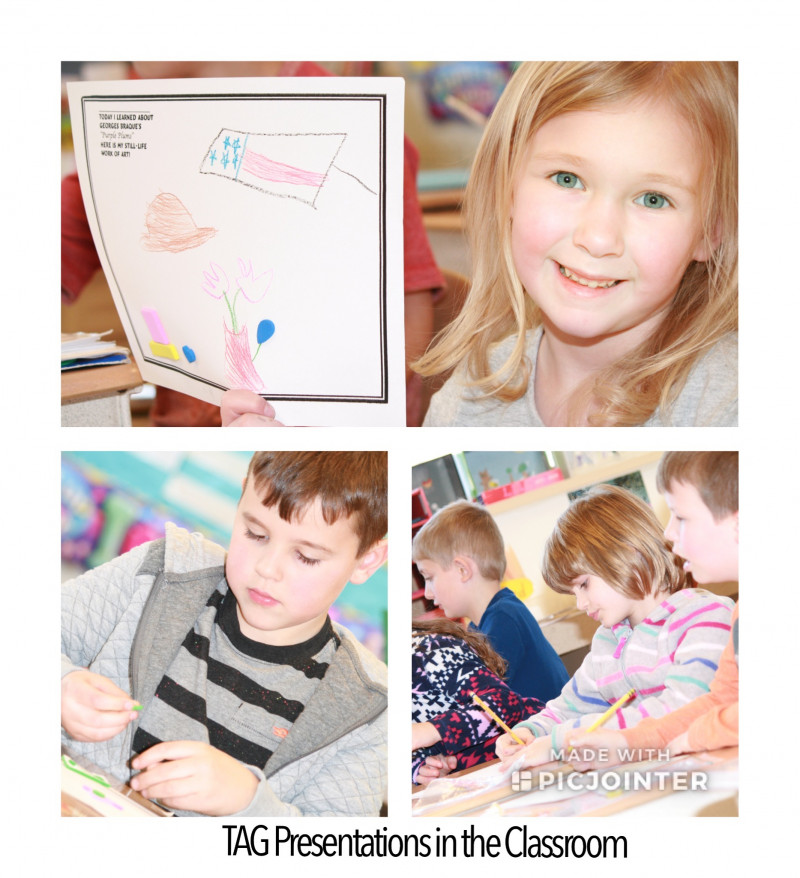 Why funding is needed and what it will provide?

North Allegheny's Traveling Art Gallery was developed over 27 years ago. Since its inception, the framed artwork has provided an opportunity for thousands of North Allegheny students to experience an appreciation of art without ever leaving the classroom. Over time the prints have faded and due to the collections being shared between buildings, the frames have begun to fall apart, some beyond repair. To continue to provide this experience to future generations the prints/frames need to be replaced.
Funding for this project will allow for replacement of current TAG prints/frames, as well as updates to the current collection, providing a wider variety of artists and styles to all grade levels. Each building will obtain their own set of prints allowing for more flexibility when scheduling presenters and less wear and tear on the artwork.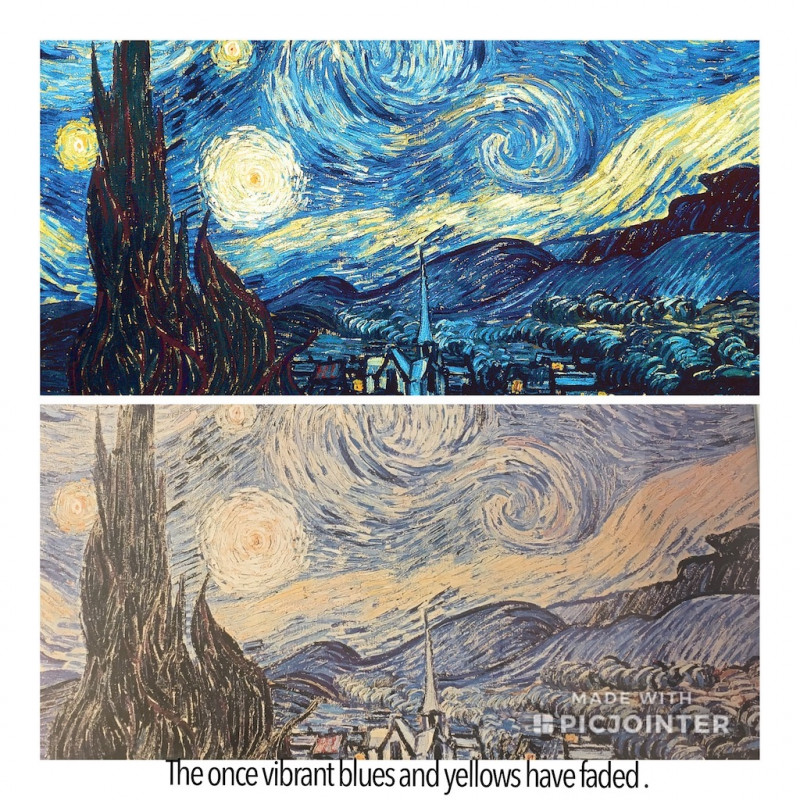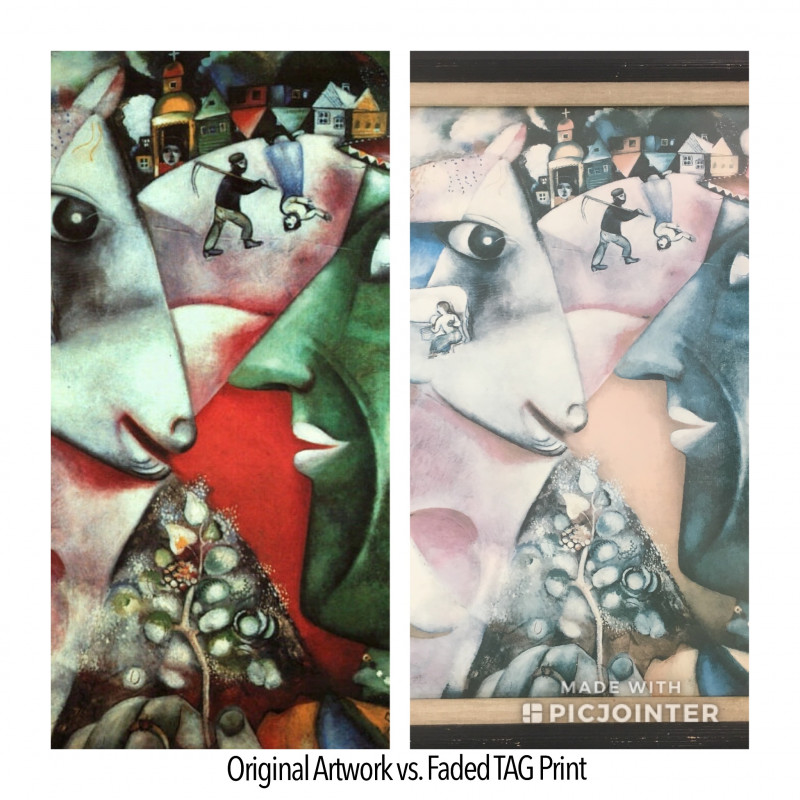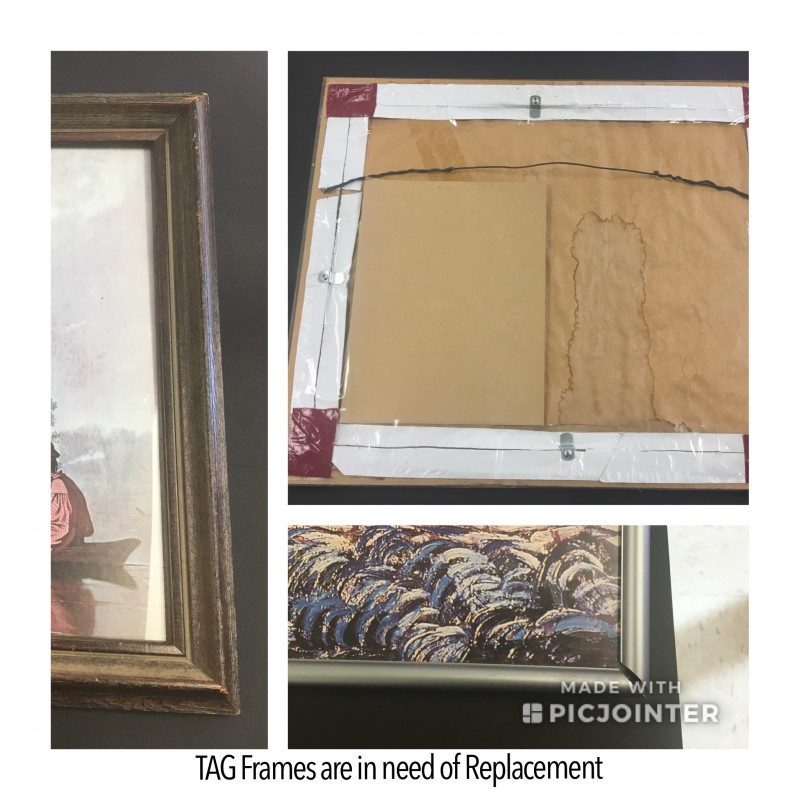 What exactly will be purchased?
4 high quality art print reproductions per grade level - 24 prints total for Bradford Woods Elementary School use only
Quality frames that compliment the artwork and allow for display within the classroom
Storage solutions that protect the artwork and frames when not in use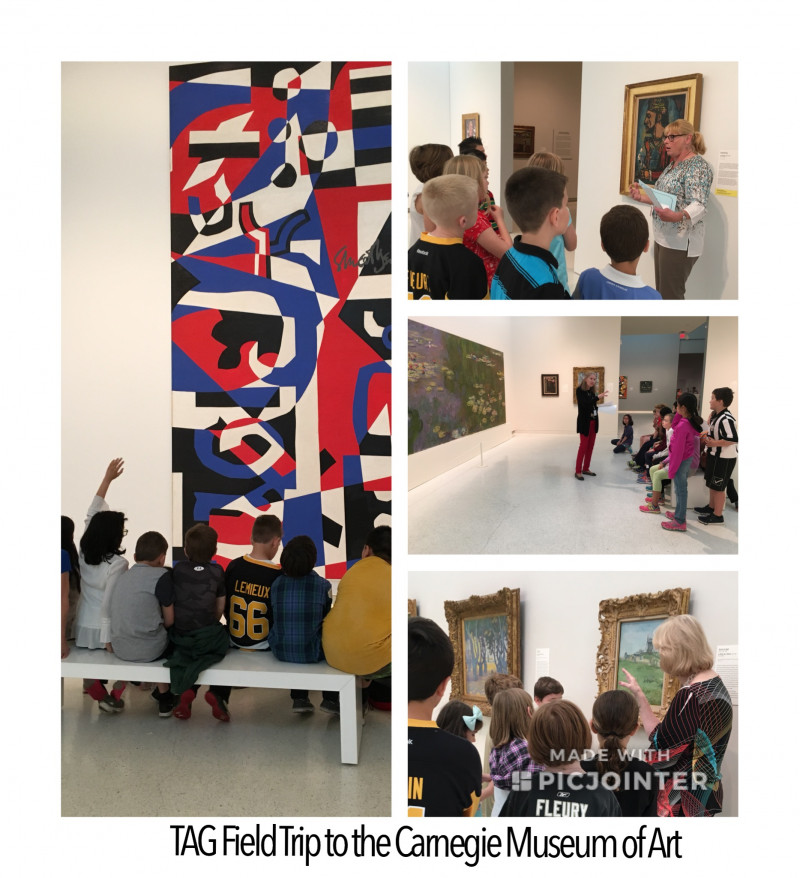 Donor Recognition
Donations of any amount are greatly appreciated and all contributors to this project will receive recognition through the NA Foundation. Individuals, families or businesses that donate $250 or more to the Traveling Art Gallery Funding for the Replacement of Framed Artwork will be recognized as a Print Sponsor. The following will be engraved on a nameplate and adhered to the back of the frame: The purchase of this T.A.G. print was made possible by (insert donor's name/message). Due to the limited quantity of prints in each building, engraved nameplates will be awarded based on availability and the date the donation is received.
Traveling Art Gallery Legacy
Through your support of the North Allegheny T.A.G. program print replacement project, future generations of elementary students will have the opportunity to experience and engage in rich discussion and gain appreciation for art. The sustainability of the program will endure for decades to come, particularly with the addition of T.A.G. artwork sets for every elementary building. Thank you for supporting the North Allegheny School District's Traveling Art Gallery.
For more information about the Traveling Art Gallery please follow this link to visit the T.A.G. Information page on the NA website.
For more information about the NA Foundation or ways to donate to this project, please reach out to Abigayle Tobia, Executive Director, North Allegheny Foundation at atobia@northallegheny.org or 412-369-5409

Donation History
| | |
| --- | --- |
| North Allegheny Foundation | $650 |
| North Allegheny Foundation | $700 |
| Cindy Persinger | $100 |
| Rachel Stegeman | $50 |
| Mandy Yokim | $250 |
| Tina Kaufman | $250 |
| Sarah Ditka | $250 |
| Dana LoChiatto | $100 |
| | |
| --- | --- |
| North Allegheny Foundation | $700 |
| North Allegheny Foundation | $650 |
| Sarah Ditka | $250 |
| Tina Kaufman | $250 |
| Mandy Yokim | $250 |
| Dana LoChiatto | $100 |
| Cindy Persinger | $100 |
| Rachel Stegeman | $50 |