Ends Wednesday, June 30th, 2021 at 5:00 PM
Total Donation Goal $20,000 $14,851.00 Funded
This campaign still needs $5,149.00 within 2 months!
About this Campaign
Col. Ronald M. Sharpe, retired Pennsylvania State Police Commissioner and a pioneer in the field of law enforcement, served as the nation's first African American leader of a statewide police force. During his tenure, Sharpe established a canine drug enforcement team, reinstated the state highway motorcycle patrol, and established the computerized Automated Fingerprint Identification System.

To honor Col. Sharpe's memory and his many contributions to law enforcement a scholarship was established at West Chester University. The Col. Ronald M. Sharpe Scholarship will support minority students pursuing a degree in criminal justice, giving them the opportunity to succeed in the field.

Right now, we are 1/3 of the way to our endowment goal of $20,000! We are thankful for the support of our gracious donors, but there is more work to be done to build this important legacy! Once we reach our goal, WCU students can begin to benefit from this inspiring scholarship.

So, please, give your gift to the scholarship today and help spread the word by sharing this link with others who want to ensure that Col. Sharpe's tremendous legacy of honesty, integrity and vision lives on.
*If you would like your gift to be anonymous, please check the appropriate box on the giving form.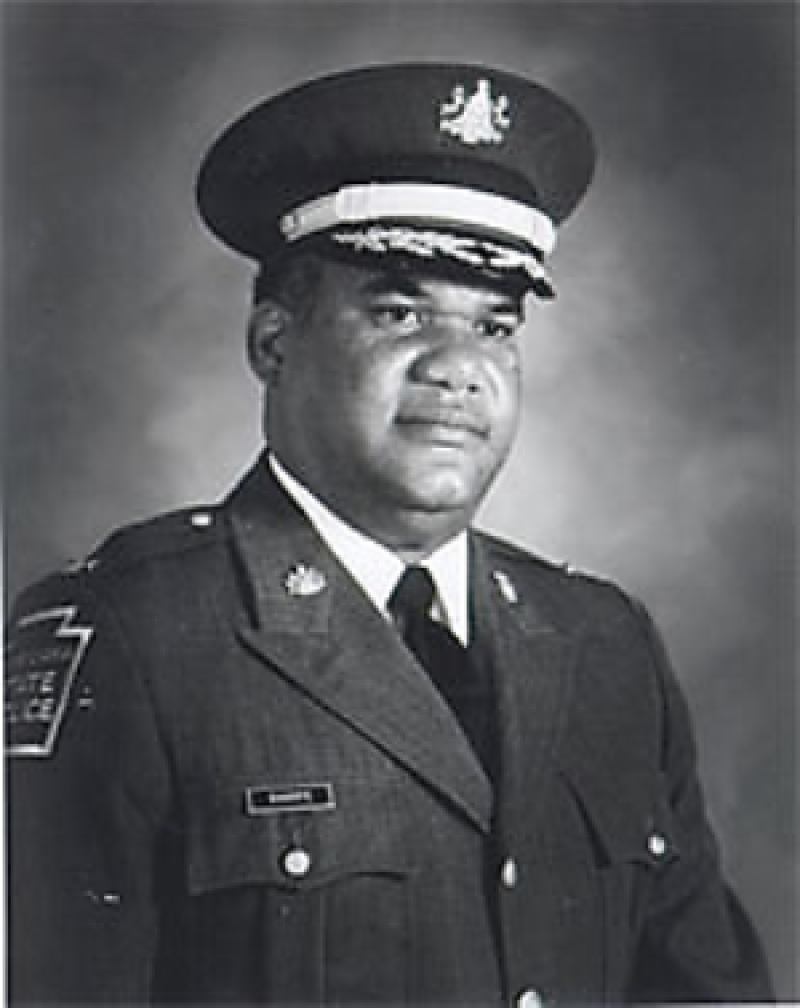 Update -
May 22nd, 2019

at

2:09PM

Criminal Justice at WCU
The Department of Criminal Justice at West Chester University has been serving the criminal justice community since 1974. As one of the first academic criminal justice programs on the East Coast, the department has been and remains on the cutting edge of the discipline. It continues to grow, evolve, and keep pace with the developments and advancements in the field. West Chester University's Department of Criminal Justice provides an excellent education for both new criminal justice students and seasoned professionals.

Update -
Aug 22nd, 2019

at

3:08PM

We are excited to introduce the inaugural recipient of the Colonel Ronald M. Sharpe Scholarship, Maya Pryor! WCU student Elizabeth Cerami '19 sat down with Maya to learn a little more about her time at WCU and what receiving this scholarship means to her -- check out her full interview below: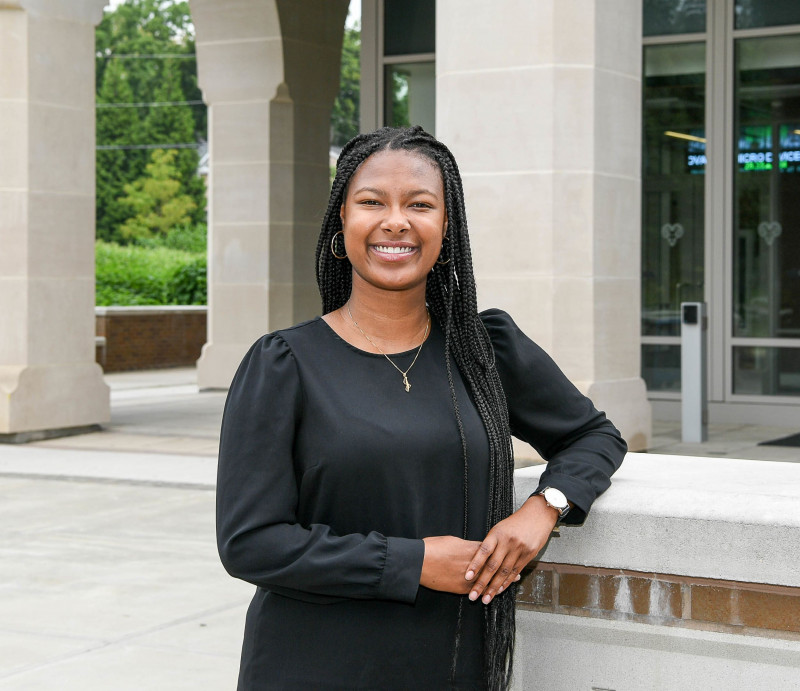 "Education is the most powerful weapon which you can use to change the world."

These words—spoken by Nelson Mandela—have become the motto of West Chester University criminal justice undergraduate Maya Pryor, who has been selected as the inaugural recipient of the Colonel Ronald M. Sharpe Memorial Scholarship. Colonel Sharpe, who served with the Pennsylvania State Police for over three decades, held the position of Commissioner of the State Police for three and a half years. Maya, like Colonel Sharpe, strives towards disassembling biases to create a better world, one filled with more opportunities for all, and while she may gravitate toward the social work side of criminal justice, the fields of most interest to her are restorative and juvenile justice.
Maya has seen the lives of those around her touched by both sides of the criminal justice system. Raised in the impoverished neighborhoods of Camden, New Jersey, Maya witnesses violence and drug use, a lack of educational opportunities, and the depravity of the educational institutions available; this is where her fascination of why things are the way they are, of wanting to learn and dissect the inner workings of the world around her, was born.
A story of remarkable feats, Maya entered the ADP (Academic Development Program) at West Chester University of Pennsylvania. This five-week college preparatory program saw Maya flourish and resulted in her acceptance to the University, including financial assistance through the University's W.W. Smith Scholarship. This experience motivated Maya to want to impact the lives of people in need and propelled her to confidently dive into her academics as a psychology major.
It quickly became apparent to both Maya and her professors that her real talents—her intrigue of humanity through the theoretical lens of nature versus nurture, her perceptiveness and ability to read others, her intuitiveness, and extraordinary passion toward caring for the underprivileged, including those incarcerated who sit, forgotten by society—were best cultivated in the University's criminal justice program.
Maya's interest in juvenile and restorative justice stems from the importance she places on changing and reforming the system, which she has also explored through her experiences as a member of the National Association for the Advancement of Colored People (NAACP), as a sorority sister, and through Sisters United. "It's about helping these people before the crimes are committed, before they get stuck in a cycle of violence, crime, and incarcerations," she says.
Maya's views are informed by theories and classes such as an inside-out program affiliated with the State Correctional Institute in Chester, Pennsylvania. Students take part in a 15-week program where they learn in a classroom setting among the inmates. She regards it as the most impactful, perception-shattering course she has taken thus far. "After a couple of weeks, we came to see them as people and not just inmates. We are all people, and we all make mistakes."
Maya attributes her educational success in part to her ability to connect the theories she learns with her own experiences, and those of the people around her, in Camden. When she contributes to class discussions, she seeks to change the textbook perceptions of inner cities and the people in them, hoping instead to focus on working together to fix the problems that plague these communities. Maya advocates for a 'Positive Youth' approach, calling for the endowment and allocation of more funding for education in the hope of creating environments that will allow for the fostering of safer communities where people can be educated and succeed; these same people can then use their experiences in life to give back and help others, rather than being trapped by them. This belief stems from Maya's own eagerness to learn and her love of education that—with help and hard work—paved the way for her success at West Chester University.
Maya focused her energy and passion for change in the justice system and educational opportunities for underprivileged youth into her former job at the Chester County Youth Center where she learned to interact with and hold a more open, successful dialogue with children and young adults. Currently, she is interning at the Valley Youth House where she assists in case work and attends professional ethics training courses. "I love kids, and having the opportunity to speak with and help them."
With the help of the Colonel Ronald M. Sharpe Memorial Scholarship, Maya will be able to graduate in December 2019 with a bachelor's degree and successful completion of her criminal justice program. After graduation, Maya plans to become a Juvenile Probation Officer. Eventually, she would like to earn her master's in administration and work in a detention center, but also entertains an interest in becoming a licensed social worker and traveling to minority communities to treat children with mental health conditions such as PTSD. She would like to start her own practice and work toward cultivating safer communities with better educational opportunities. This model is built upon her honorable stance that change is best served through non-violent means. Speaking on herself and how she and her generation can be that catalyst for change, she says, "We are the future. We need to step up and be the role models for others."
Update -
Mar 16th, 2020

at

3:39PM

Be sure to check out the pictures below of Maya receiving her scholarship! To read her article in The Communicator, click here.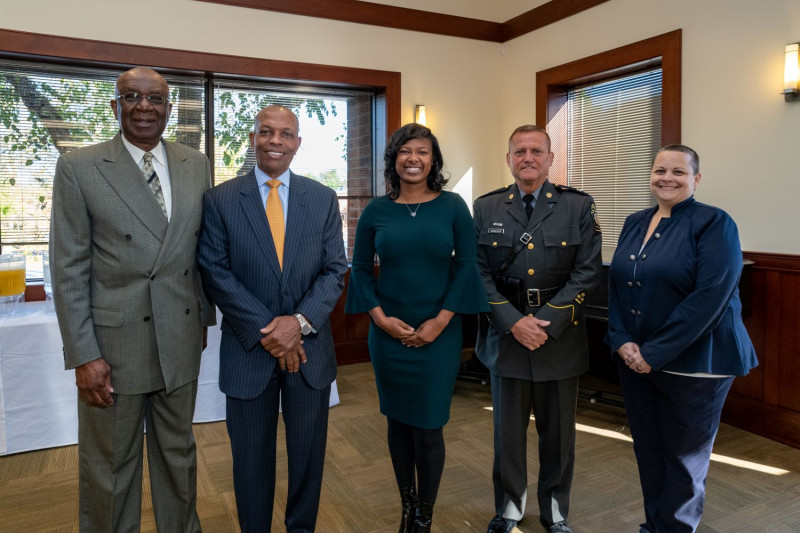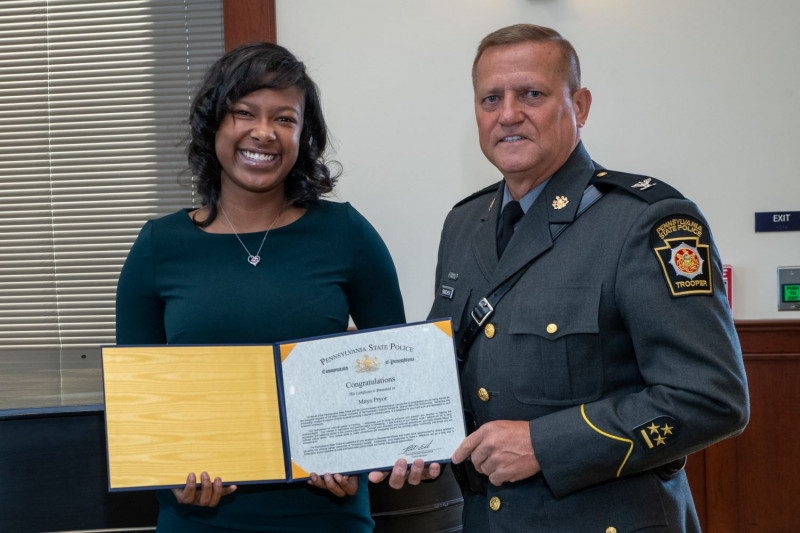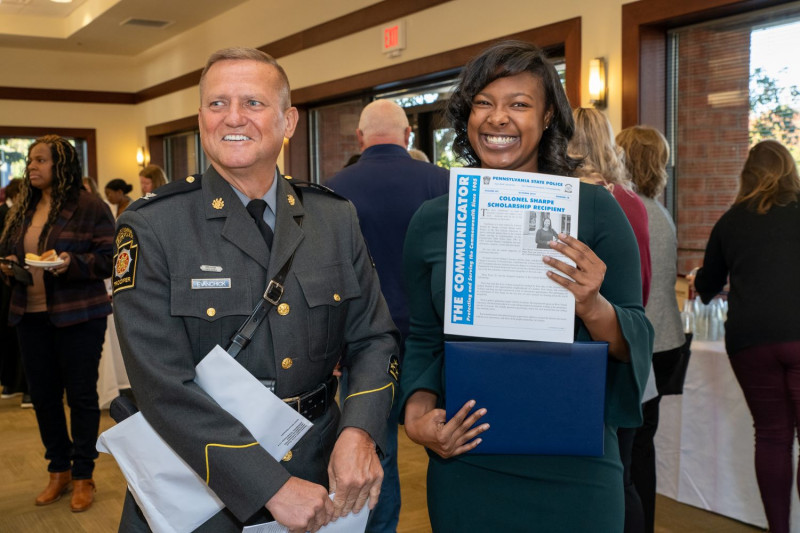 Donation History
| | |
| --- | --- |
| L. HAROLD GRAY 53 MEGCHRAC | $100 |
| Leonard Bennett | $250 |
| Glenn Walp | $200 |
| Sherwin Bostick | $300 |
| McRay Bostick | $100 |
| COL (Ret) James E Williams, Jr., USA | $100 |
| Arnold Smith | $250 |
| Gregory Mitchell | $200 |
| Glenn Daly | $250 |
| Berchard Suber | $100 |
| | |
| --- | --- |
| Friends of Colonel Sharpe | $6,776 |
| Edward Oliver | $1,000 |
| Rick Brown | $1,000 |
| Hawthorne Conley | $1,000 |
| Martin + The Sharpe Family Sharpe | $600 |
| Tyree Blocker | $500 |
| Dana Austin | $500 |
| DOROTHY THOMAS | $500 |
| Tyree Blocker | $500 |
| Sherwin Bostick | $300 |