Ended Monday, May 11th, 2020 at 5:00 PM
Total Donation Goal $6,500 $225.00 Funded
This campaign has ended. If you made a donation, thank you.
About this Campaign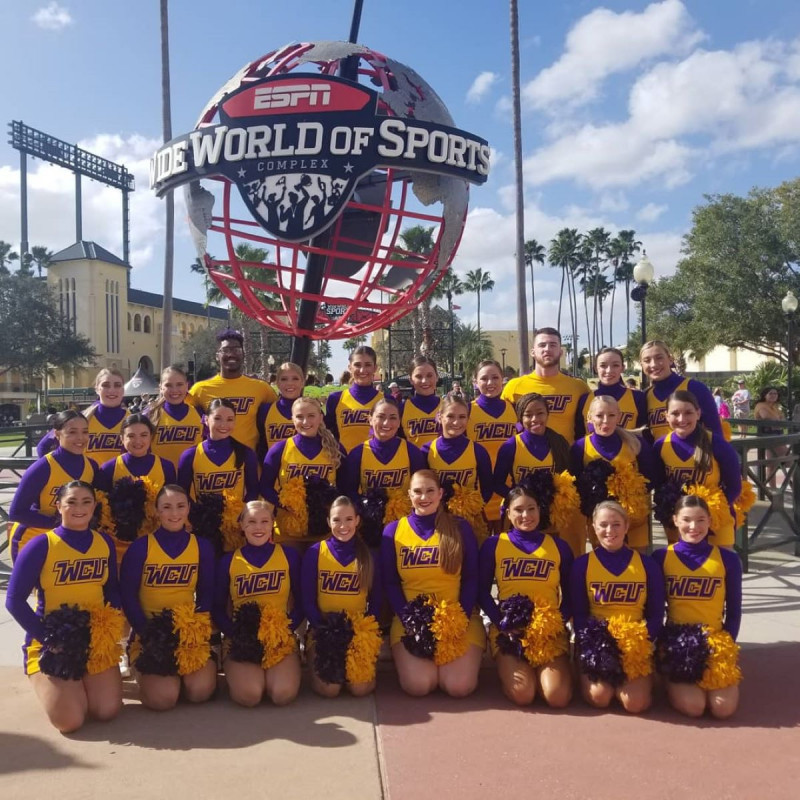 Representing the Golden Rams as a cheerleader has been an honor and this opportunity will allow us to bring our Ram Pride and talent to the national level! As we begin a new year we have our sights set on reaching new individual and team accomplishments, both in the classroom and in competition
Golden Ram Cheerleaders have an outstanding record of academic and athletic achievement and make daily contributions to our University and surrounding communities. The Cheerleading program is now part of a competitive intercollegiate athletic experience, which affords opportunities for us to compete at the highest level while receiving a quality education from WCU.

Last year, family and friends of WCU Cheer contributed over $6,000 in support, and for that we are so grateful! Friends and family like you provide us with resources we would otherwise not receive to meet the challenges of competition, as well as provide us an opportunity to achieve success in academics. Please consider joining fellow friends and family members of our team with a gift in honor of your favorite Cheerleader. Your support will directly impact all Cheer student-athletes as we continue the proud tradition of Golden Ram Athletics.
Thank you for your support!
- The WCU Cheer Team
Donation History