Ended Friday, July 31st, 2020 at 5:00 PM
Total Donation Goal $7,500 $1,935.18 Funded
This campaign has ended. If you made a donation, thank you.
About this Campaign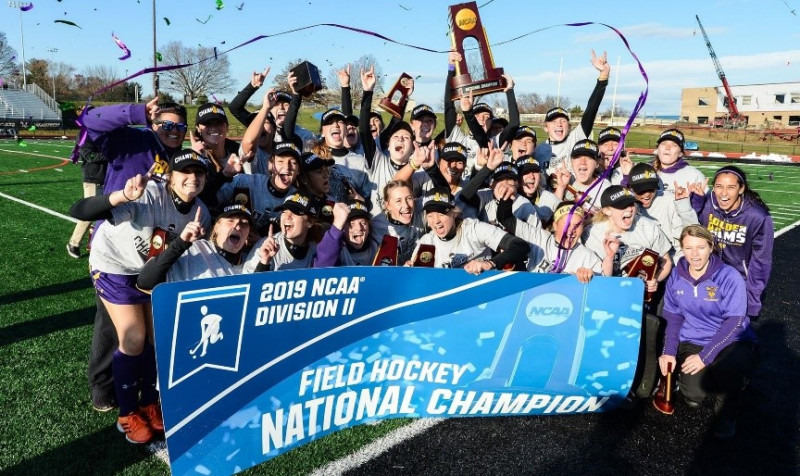 West Chester University student-athletes need your support now more than ever. We are facing new and unfamiliar uncertainties, but we are confident we will return stronger and more cohesive as a team.
It was a memorable season for the WCU Field Hockey program. We finished the 2019-20 campaign with an overall record of 20-1 and secured our first National Championship in seven years, and the seventh in school history!
The field hockey program is part of a competitive Division II, intercollegiate athletic experience, which affords opportunities for my teammates and me to compete at the highest level while receiving a quality education from WCU. Golden Rams Field Hockey student-athletes have an outstanding record of academic and athletic achievement and we are proud of our daily contributions to the University and West Chester communities.

No matter where you are, no matter the size of your gift, you can have an impact on the future of our Golden Rams. Join in with fellow friends and family members of our team by making a gift. Your support will directly impact our team as we continue the proud tradition of Golden Ram Athletics.

Thank you in advance for your contribution!
WCU Field Hockey


Donation History
Elizabeth Gula
$50
Judith Wolfe
$50
In Honor of
Paige Wolfe
$50
Betty Corcoran
$50
Rose Fabe
$200
Lisa Haring
$25
Anonymous
$25
Barbara Francis
$50
Michelle Green
$50
henry braun
$25
DJ MORRISON
$500
Anonymous
$250
Rose Fabe
$200
Carlin Family
$100
In Memory of
Robert B Jaszczak, Sr.
$100
Natasha Eisenhart
$100
In Memory of
June Cohen
$50
Betty Corcoran
$50
In Honor of
Paige Wolfe
$50
Judith Wolfe
$50