Ends Wednesday, January 1st, 2020 at 4:59 AM
Total Donation Goal $100,000 $15,083.00 Funded
This campaign still needs $84,917.00 within 1 month!
About this Campaign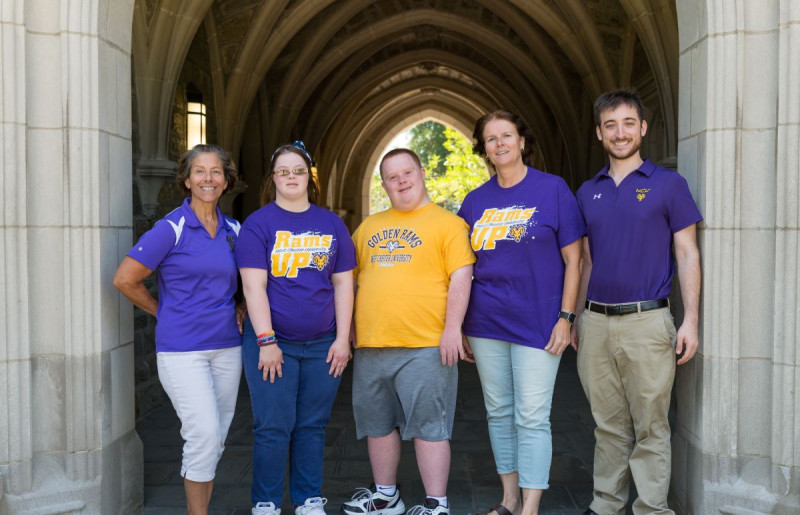 Real Achievement Matters for our students, and their families, with intellectual disabilities, where a dream of attending college becomes a reality. Real Achievement Matters for West Chester University, where we embrace our commitment, and expand the true meaning of diversity and inclusion on our campus.

This can only be achieved with a partnership between the University, the Foundation, our RAM Initiative families and the greater community. To this end, the RAM Initiative Fund at West Chester University Foundation has been established to provide the necessary resources to continue the program and to build reserves for those years when outside funding might not be available.

With your support, if we raise at least half of the program's cost for one year over the next 60 days, the University is willing to commit to transitioning the program from a pilot to a permanent part of its inclusive excellence portfolio. Please help in reaching this goal so the University can begin to recruit and admit the next class of RAM Initiative students.

Make Real Achievement Matter. We encourage you to support access to a college immersion experience a reality at West Chester University.
For more information on the RAM Initiative, please click here.
Donation History
Anonymous
$50
Reagan Diamond
$40
Ellen Osis
$50
Kalen Heagy (& friends)
$40
John Kettering
$100
In Memory of
Jan & skip Bushon
$25
John Taima
$50
Kristin Bighs
$50
Joseph Conly
$100
Anita Foeman
$50
Linda Greim
$5,000
Jeffery Osgood and Patrick Richard
$5,000
Monica Lepore
$500
Laura Pyott
$500
Maryann Lutz
$250
In Honor of
My grandson.
$250
JoEllen Riehl
$250
Jeff and Carolyn Seagraves
$250
Elizabeth Cord
$250
Elaine and John Scott
$250