Ended Monday, June 1st, 2020 at 6:00 PM
Total Donation Goal $2,125 $400.00 Funded
This campaign has ended. If you made a donation, thank you.
About this Campaign
Russell Jones Education Center provides a therapeutic atmosphere for our students who struggle with emotional and behavior disabilities. Therapy is a vital component of our education program and the students we serve require a high level of emotional support. We incorporate a variety of supports to reach each student, every day.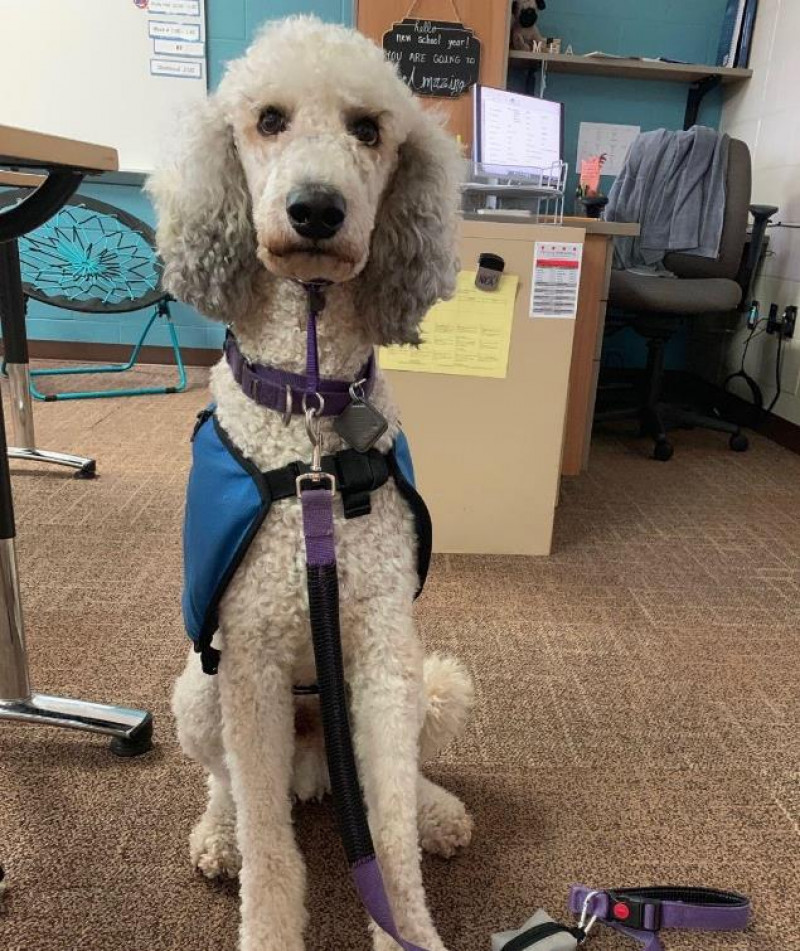 Mocha provides therapy support for students who struggle with a variety of mental illnesses. Students with anxiety feel a sense of comfort and are more likely to cope with a stressful situation. For those kids who suffer from depression, Mocha lifts their spirits, reduces the feeling of loneliness, and increases their socialization. A student who struggles with attention deficit or hyperactivity would benefit from Mocha's calm demeanor and possibly be motivated by his presence and wanting him to stay close. Some students are more open to communicating and interacting with Mocha. They are also inspired to interact and communicate with their peers or and staff when Mocha is around.
Mocha offers a new avenue to teach social skills, emotional skills, as well as academics. Mocha is a great listener for students who are struggling to maintain relationships and he allows these students to practice their social skills without judgement. Mocha brings a sense of calm and comfort into the classroom. Students are less likely to respond in an aggressive manner to an overwhelming feeling when Mocha is present. A lesson involving Mocha is motivating, kinesthetic and interesting. The possibilities are endless for Mocha's benefits academically and emotionally for staff and students at the Russell Jones Education Center.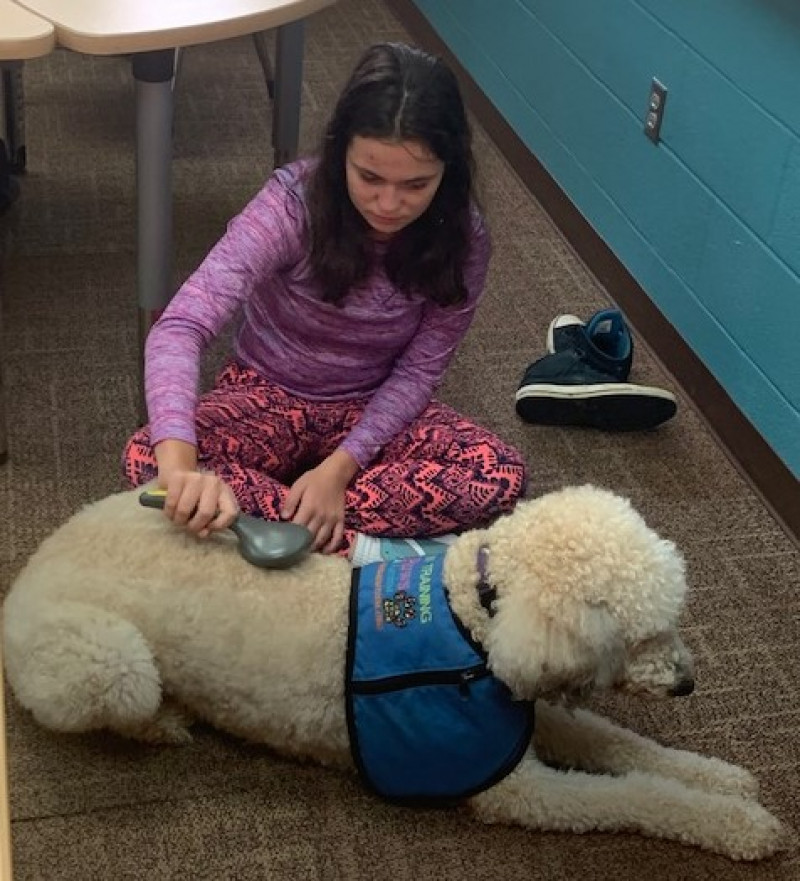 Donation History