Ended Wednesday, January 15th, 2020 at 7:00 PM
Total Donation Goal $537 $547.06 Funded
This campaign has ended and has been fully funded. If you made a donation, thank you.
About this Campaign
Every year we present a living periodic table project by making t-shirts. The students are assigned an element, they research it and develop their final project in a t-shirt. The t-shirt is full of symbols to represent the researched element's characteristics. The research will include where the element is found, how it is used, any health related issues, it's atomic number, mass and other related aspects.
Funds would go to the purchase of t-shirts and fabric markers for the entire 7th grade, approximately 250 students.
Thank you in advance for your consideration.
Stephanie Incrocci and Beth Eland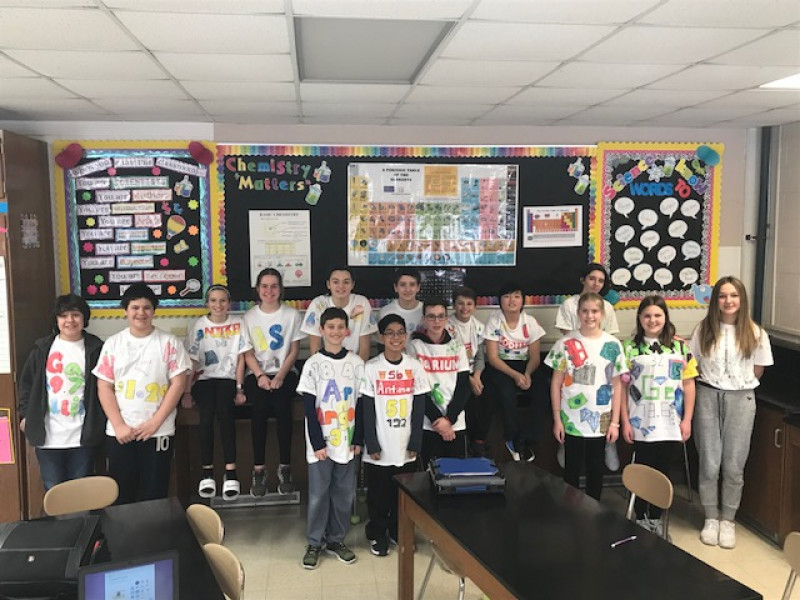 Donation History
Lee Yang
$10
In Honor of
Chewbacca
$17
Angela Valley
$25
Anonymous
$10
Jeanne Cox
$10
Jeanne Cox
$10
Joanne Kier
$10
Anonymous
$25
Anonymous
$10
Diane Banowetz
$25
| | |
| --- | --- |
| Anonymous | $50 |
| Cindy Poulos | $50 |
| Margit Spires | $25 |
| Janice Eddington | $25 |
| Michelle Dunlap | $25 |
| Summer Czarnecki | $25 |
| Michele Triscik | $25 |
| Katie Morris | $25 |
| Christine Fenne | $25 |
| Diane Banowetz | $25 |