Ends Friday, July 31st, 2020 at 5:00 PM
Total Donation Goal $30,000 $21,400.00 Funded
This campaign still needs $8,600.00 within 3 weeks!
About this Campaign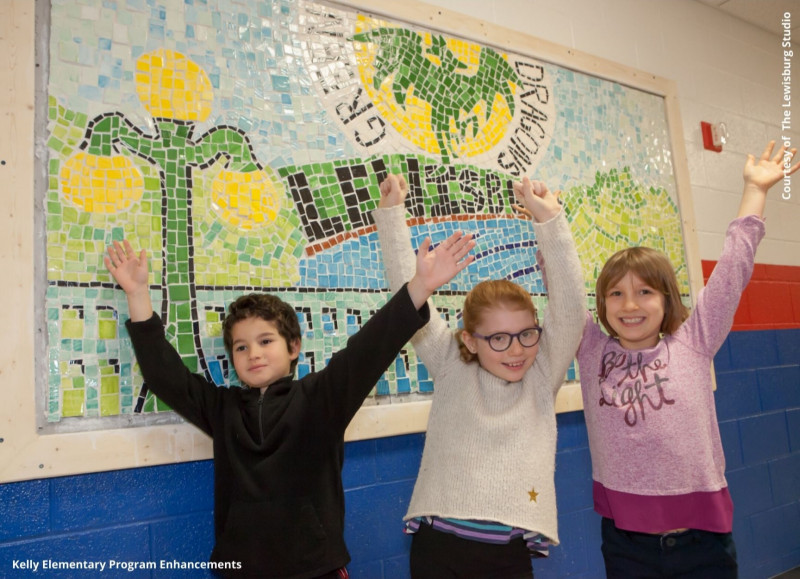 Dear Neighbors,

The COVID-19 pandemic has dealt a heavy blow to our schools and our students but as the country gets back on its feet, we believe that LASD can emerge stronger than ever. To that end, we want our schools to have the flexibility and the resources they will need for the 2020-2021 school year*. That will require community support, however, as our educators and our kids enter their brave new world where a lot remains unknown and subject to constant change and new challenges. In consultation with the teachers, staff and administrators in our District, your gift may be used to help with:
Purchasing PPE (Personal Protective Equipment) like masks, thermometers, hand sanitizer and cleaning supplies
Increasing technology options and availability for students and teachers, with a special focus on supporting our students and families who are facing economic hardships right now

Making modifications to classrooms or transportation arrangements to ensure the safety of everyone in the District

Supporting professional development for our teachers to navigate and excel at remote or distance learning if that is needed again in the coming year
Purchasing a virtual program to take the place of the traditional Link Crew curriculum at LAHS. Adapting to the current situation, this program would continue the success of the Link Crew program to best serve this incoming 9th grade class, especially since they did not have preview days. Additionally, with all of the uncertainty that awaits us all, this program could offer continuity and consistency if the district is not operating on a standard schedule.

Other needs as determined by the District, including to ensure that music, art and physical education remain an integrated part of the school day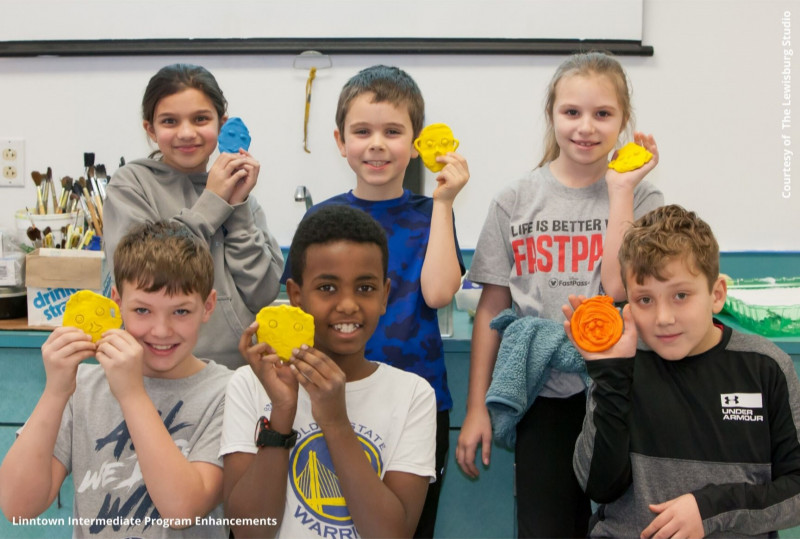 Gifts of any size are greatly appreciated! Together, we are united in our actions to keep our children safe, healthy and happy!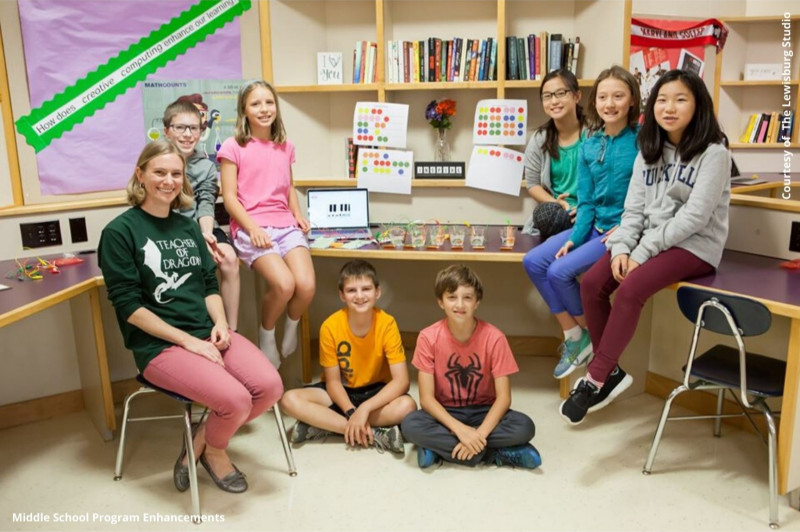 Please direct questions to Ann Glock, Executive Director at annglock@greendragonfoundation.org or (570) 522-8433. Thank you in advance!

Sincerely,
Lisa Perrone, Lisa Tranquillo, Kimberley Drexler and Jen Shabahang
"Lifting Up Lewisburg" Campaign Steering Committee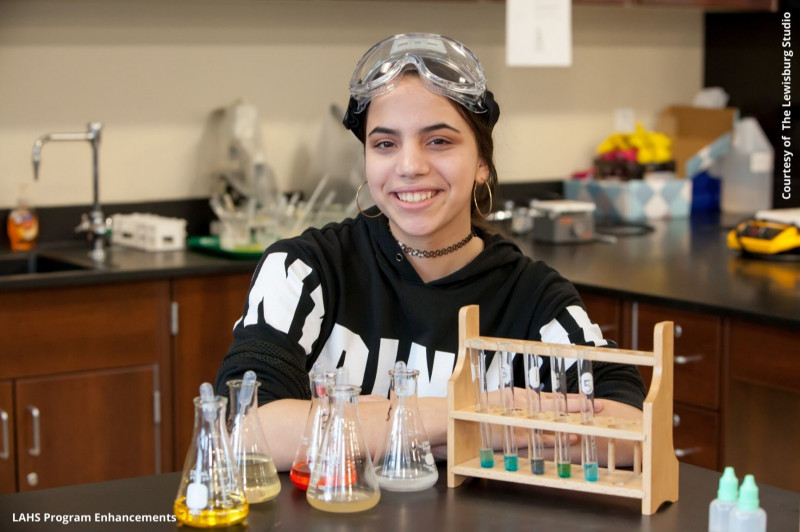 *If there are any funds remaining after the 2020-2021 school year, they will be reserved for future district emergency needs.
The official registration and financial information of The Green Dragon Foundation may be obtained from the Pennsylvania Department of State by calling toll free, within Pennsylvania, 1 (800) 732-0999. Registration does not imply endorsement. FEIN #80-0179894.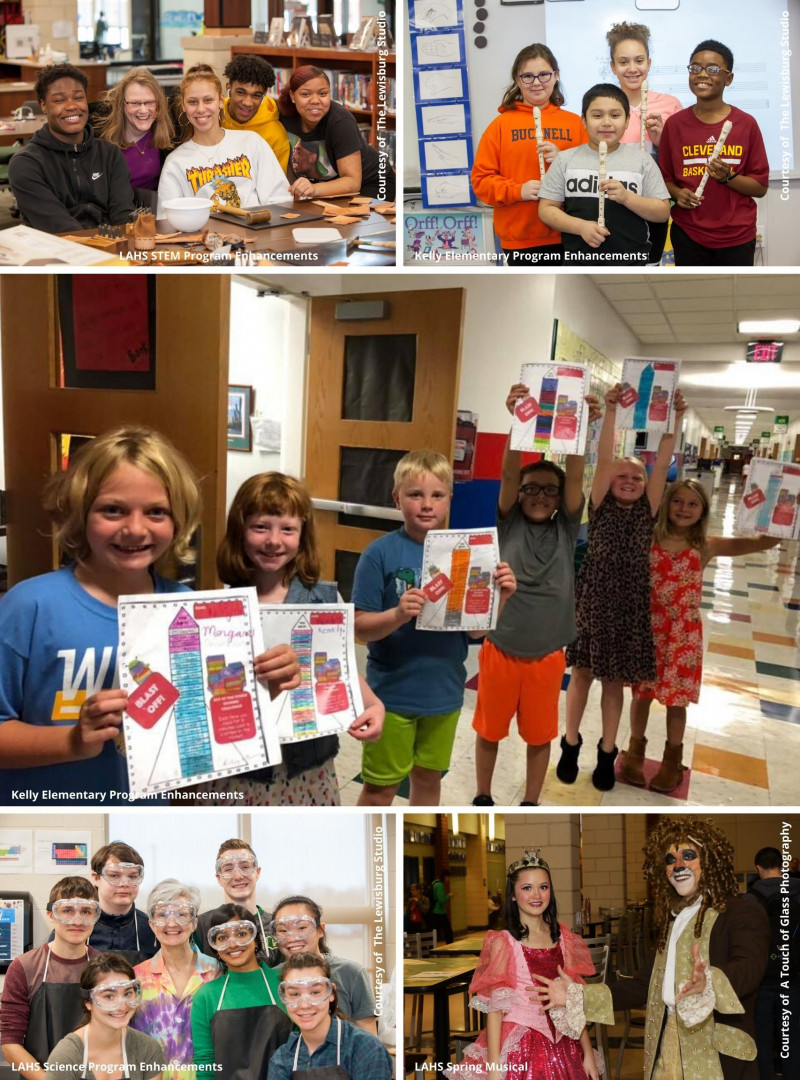 Update -
Jun 21st, 2020

at

12:47PM

CHALLENGE:

Thank you to Analisa and Jonathan Weis! They have generously agreed to match the first $2,000 raised by June 30th! Lift Up Lewisburg and consider making a donation to support our students and staff this fall.

Update -
Jun 23rd, 2020

at

4:36PM

Yes! Thank you donors who helped us reach our first milestone of $2,000 within 24 hours! These gifts will be matched by the Weis Family bringing our total raised to $4,000. Let's keep it going...
Update -
Jun 27th, 2020

at

1:56PM

Our generous donors have put us over the halfway mark within the first week; THANK YOU! We can do this... help spread the word about this opportunity to help Lewisburg students and teachers! The campaign ends July 31-plenty of time to still help:)
Update -
Jul 1st, 2020

at

1:24PM

July 1 marks new beginnings... The Green Dragon Foundation begins its new year and the Lewisburg Area School District has a new leader. We'd like to welcome Dr. Jennifer Polinchock as the new LASD Superintendent!

Dr. Polinchock recognizes the importance of community support. When asked why support of the "Lifting Up Lewisburg" campaign is so important, she responded, "One of the bedrocks of our community is our schools. We want to ensure that our students and staff are healthy and safe as we return to school. Your support in this campaign is much more than helping the school district meet the educational and safety needs of the students. It is showing our community's investment in the future- our children."

Update -
Jul 4th, 2020

at

1:46PM

WOW! Your generosity has helped us achieve our initial goal of $20,000! THANK YOU! Your support will help provide Lewisburg students and teachers with resources for the 2020-21 school year. We couldn't have done it with you. Now let's keep it going... Help us do more for our students-spread the word!
Update -
Jul 8th, 2020

at

5:32PM
Donation History
| | |
| --- | --- |
| Cam Hays | $50 |
| Anonymous | $250 |
| Anonymous | $100 |
| Usman & Maryam Bajwa | $1,000 |
| Jaewon and Sarah Ryu | $3,090 |
| Jim & Paula Buck | $100 |
| Anonymous | $500 |
| Anonymous | $100 |
| Sharon J. Davis | $50 |
| Stanley Wood | $500 |
| | |
| --- | --- |
| Jaewon and Sarah Ryu | $3,090 |
| John Bravman & Wendy Wright | $2,500 |
| John Bravman & Wendy Wright | $2,500 |
| Analisa & Jonathan Weis | $2,000 |
| Usman & Maryam Bajwa | $1,000 |
| Dave Ramsaran & April Rivers | $500 |
| Dan & Katie Cavanagh | $500 |
| Debbie and Kevin Pigos | $500 |
| Stanley Wood | $500 |
| Anonymous | $500 |