Ends Tuesday, March 2nd, 2021 at 4:59 AM
Total Donation Goal $10,000 $1,875.00 Funded
This campaign still needs $8,125.00 within 1 month!
About this Campaign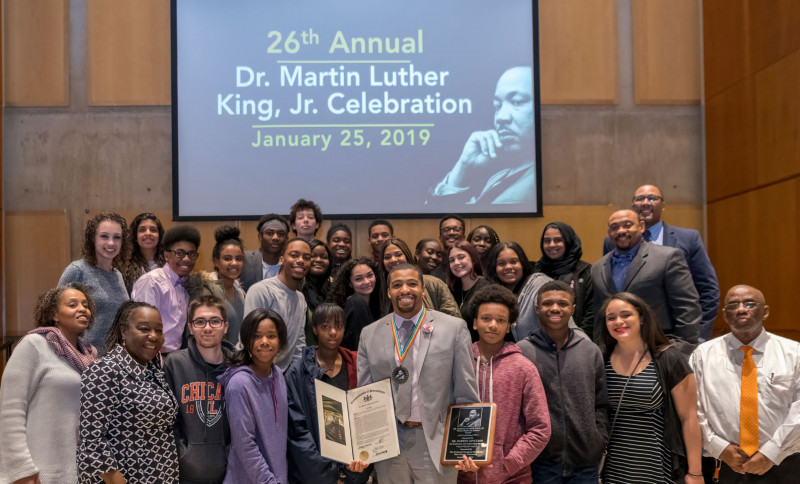 The Society, formerly known as The Frederick Douglass Society, is a diverse group of predominantly Black and Brown faculty, staff, students, and administrators of West Chester University, who seek to elevate the social consciousness of the campus, and community at large. The organization facilitates the work and service needed to promote a re-imagined society that encompasses social justice, genuine equity, real reform, the arts, and holistic education.

Rising from the bonds of slavery, Frederick Douglass became an abolitionist, social justice educator, and civil rights leader. In the spirit of his life's work, The Society is committed to inclusive excellence by promoting empowerment through education, social justice through civic engagement, and the advancement of human rights through thoughtful public dialogue. Society members provide leadership, support, and guidance to the West Chester University community regarding multicultural education and equality.

The Society aims to stimulate other groups on campus to enrich the campus climate. The organization annually raises money for scholarship funds to increase the economic options available to the student body, specifically to persons of color, along with those from a variety of ethnic groups. The Society seeks to promote an intellectual standard that is not only grounded in excellence, but also profoundly rooted in the public mission of higher education.

Rev. Dr. Martin Luther King Jr. Celebration
The Society along with the WCU campus community celebrate the legacy of Reverend Dr. Martin Luther King Jr. annually via a brunch celebration. Due to the COVID-19 pandemic, the 2021 Rev. Dr. Martin Luther King Jr. event will be offered virtually to the WCU campus community.

Frederick Douglass Legacy Scholarship
The Frederick Douglass Legacy Scholarship, sponsored by The Society, is awarded to qualifying undergraduate and graduate students at West Chester University in amounts up to $1000 per request. The organization established the student scholarship fund to support student success by enabling students to enhance their education through high impact educational activities.
The purpose of the fund is to provide support in the following areas:   
• To purchase textbooks  
• To attend a professional conference (particularly if the student will be a presenter)  
• To complete an internship or other academic or professional training experience  
• To conduct or advance a research project  
• To engage in service learning  
• To participate in study abroad or other educational travel 
• To provide supplemental assistance with educational expenses 

Drum Major for Justice
Each year a WCU alumnus is awarded the Drum Major for Justice Award. This prestigious award is given to an individual who follows in the footsteps of Rev. Dr. Martin Luther King Jr. by dedicating their lives to the work of gaining justice for others. The award will be given at the Rev. Dr. Martin Luther King, Jr. 28th Annual Celebration on January 29, 2021.

Previous Drum Major for Justice Recipients
2020 Ms. Laurena Tolson
2019 Dr. Darren Lipscomb
2018 Ms. Debonair Oates-Primus
Dr. Dan K. Williams - PA State Representative 74th District
2017 Mr. Suni and Mr. Shariff Blackwell
Mr. James Lindsay
2016 Ms. Kia Butler
Col. James Williams
2015 Mr. Otis Bullock
Ms. Pamela Long
2014 Mr. Gregory Shannon
Mrs. Ellen D.W. Walton-Flamer
2013 Dr. Daryl Howard
Ms. Diane Horsey
2012 Dr. Broadus Davis
Ms. Gwen McKinney
2011 Dr. Ronn Jenkins
2010 Mr. David Lindenmuth
Dr. Kendrick Mickens
Mr. Leonard Miller
2009 Dr. George E. Allen
Dr. Eileen "Eli" DeHope
Mr. Bill Jolly
Mr. Stephen R. McKiernan
2008 Dr. Leon Bass
Dr. Timothy J. Brown
Mr. Scott W. Reid
2007 Mr. Robert Coleman
Mr. David Flamer
Mrs. Geneva Henderson Bost
Mrs. Joan Ricks Nelson
2007 Dr. H. Viscount "Berky" Nelson
Mr. Dwayne Wharton
2006 Mrs. Marcia Thomas Bayne
Ms. Beverly Lindsey
Ms. Aubria Nance
Ms. Cynthia Threatt
2005 Mr. Omar Barlow
Mr. John A. Dawkins, III
Dr. Michelle L. Dozier
Ms. Shanese Johnson



Update -
Jan 5th, 2021

at

6:08PM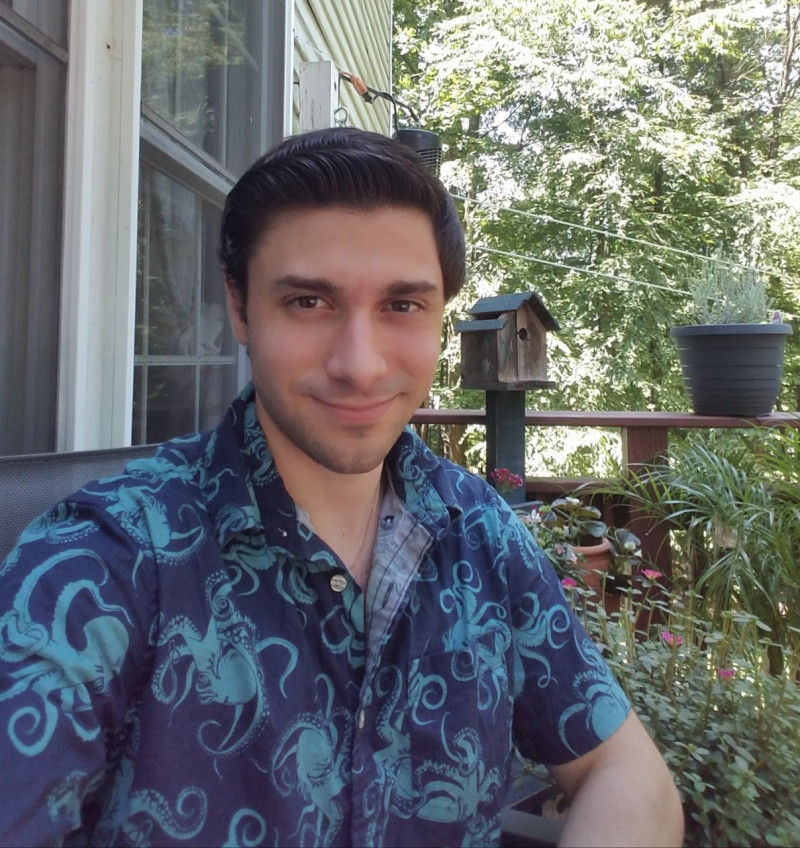 My name is Ben Davidheiser, and I am a Computer Science major here at West Chester University. I am entering my senior year this coming spring semester. My short term goals consist of successfully obtaining an internship before graduation, and after that I plan to take a break from furthering my education by teaching English overseas. I enjoy meeting new types of people and experiencing different cultures, so I hope this experience after graduation will help open the door to more possibilities for my future, and allow me time to reflect on my more long term career goals.

When I originally applied for this scholarship, the intent was to aid me in financial expenses related to a study abroad which I had eagerly anticipated for quite some time. Unfortunately, because of the unforeseen and catastrophic impact of COVID-19, these plans were ultimately terminated. Despite the unexpected change of plans, the Frederick Douglass Legacy Scholarship was immensely helpful in assisting me with my educational goals, and without it I might not have been able to continue my academic progress. Since starting at West Chester University, I have been working constantly to save money to fund my educational expenses. This work would continue throughout the school year and even throughout each break, which was quite physically and mentally taxing alongside trying to properly maintain my studies.

This scholarship certainly helped lift a good amount of stress from my shoulders, and allowed me to continue working without having to worry if I would be able to make enough to afford to continue for the next semester. I truly cannot explain in words how important scholarships like these are in supporting students in situations like myself, who are endlessly working just to be able to continue to fund their academic goals. The reality is that scholarships like this one can often be the definitive factor between being able to afford schooling or not, so it is extremely important that they are made available to provide dedicated students a fair chance to continue their educational aspirations, who would otherwise be out of proper options. I am very grateful for the aid I received from this scholarship, and I hope that many more students in the future will be able to receive similar financial support which will allow them to focus more on their educational endeavors, and worry less about making ends meet to continue that education.


Donation History
| | |
| --- | --- |
| Kim Doan | $50 |
| Zebulun Davenports | $100 |
| Anonymous | $50 |
| Angela Garrett | $100 |
| Amanda Machonis | $50 |
| Monica Zimmerman Treichel | $100 |
| Anonymous | $50 |
| Anonymous | $50 |
| Daniele Clay | $25 |
| Judy Kawamoto | $50 |
Anonymous
$250
Mary Page
$200
Bradley Flamm
$100
Tony Delgado
$100
In Honor of
MCPO "Robbie"
$100
Kathryn Alessandria
$100
JOHN VILLELLA
$100
Anonymous
$100
Anonymous
$100
Monica Zimmerman Treichel
$100