Ends Sunday, October 31st, 2021 at 5:00 PM
Total Donation Goal $44,893 $2,025.00 Funded
This campaign still needs $42,868.38 within 6 days!
About this Campaign
John B. Kelly has been in desperate need of a safe place where our kindergarten through fifth grade students can safely learn, play, socialize and exercise together. Our current play area has unsafe surfaces and no permanent play equipment available for our students. The play area at the school is the original play space from the opening of the school in 1968.
Our goal:
Create a natural play space for our students that will facilitate exploration and naturally encourage children to use scientific processes while they play, create, investigate and explore. The area will be a place where students can utilize and grow their gross motor skills while learning the importance of sharing, working as a team and communication. Having specifically designed natural playground equipment and a creative space that meets our diverse populations needs is of upmost importance to our John B. Kelly Community. This includes sensory positive natural play equipment safe for the variety of ages at our school.
"Those who play rarely become brittle in the face of stress or lose the healing capacity for humor." -Stuart Brown, MD

Our Team:
Currently we have an established "Playground Committee" made up of John B. Kelly Staff, Teachers, Administrators, and The Kelly Green Project (a neighborhood community organization). We will be adding a group of parents and students to this committee as we move forward with our fundraising and planning.
Our Journey:
A playground has been a dream for John B Kelly students, teachers and community for many years. Comprehensive plans have been created, thrown away, recreated and enhanced for many years. Grants have been applied for and not received. Community groups have used every resource possible to get us to this point. Our team is now at a place that we can finally move forward and reach our goal with a little help! We have partnerships with an architecture, a designer, a community group, water department (storm water planning) and our own John B Kelly community. Utilizing all of these partnerships and teams we have a comprehensive plan, design board and timeline that we are ready to meet and make a reality.
"Play is our brain's favorite way of learning." -Diane Ackerman
We have the space, the community, their commitment, and all the heart into this project... we just need a little help from you. Consider making our students and community's long time dream come true.
Our current Playground is Pictured Below: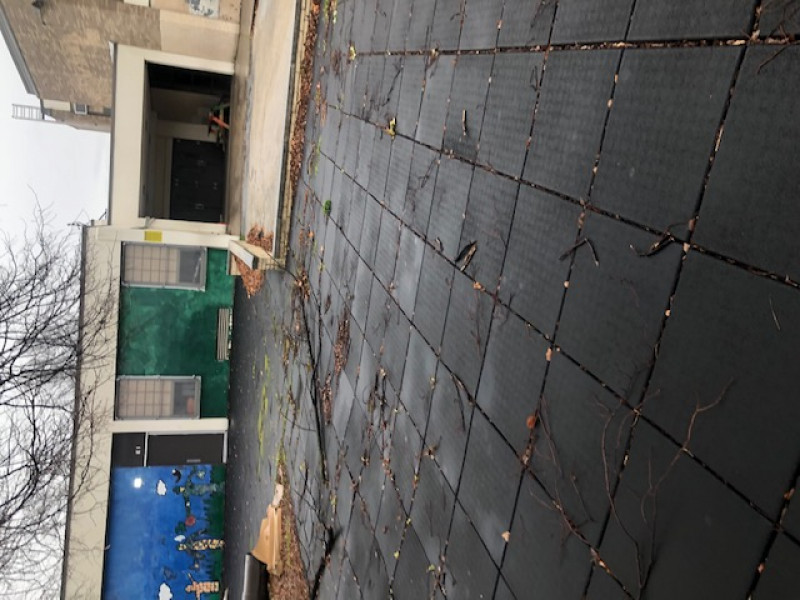 Tiles in some areas have dangerous holes and are even missing in some areas.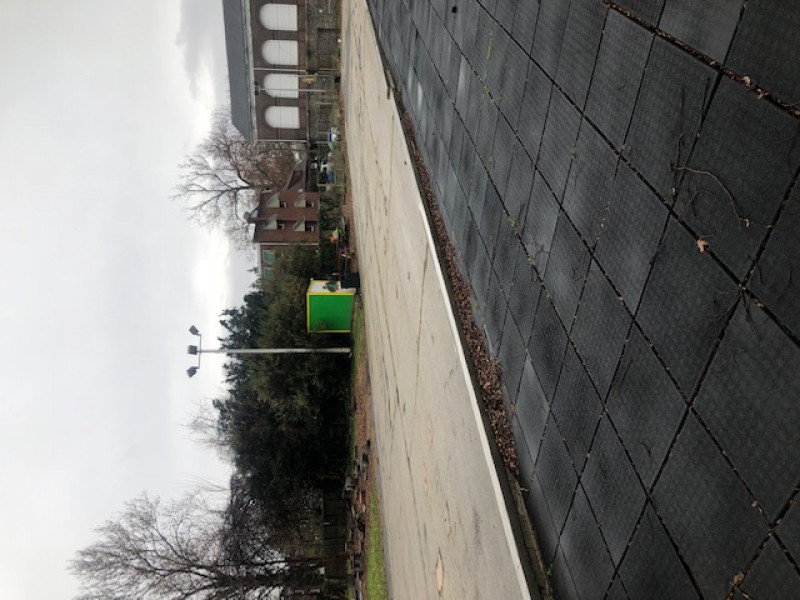 View below to see our concept plans for our playground.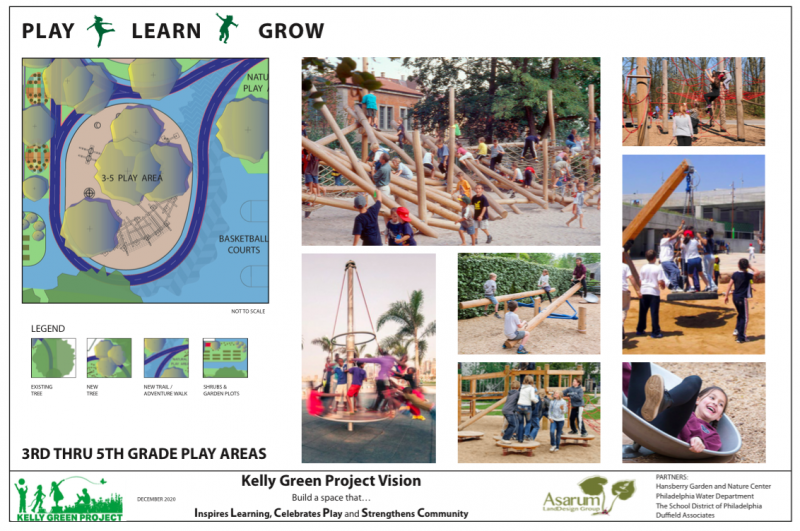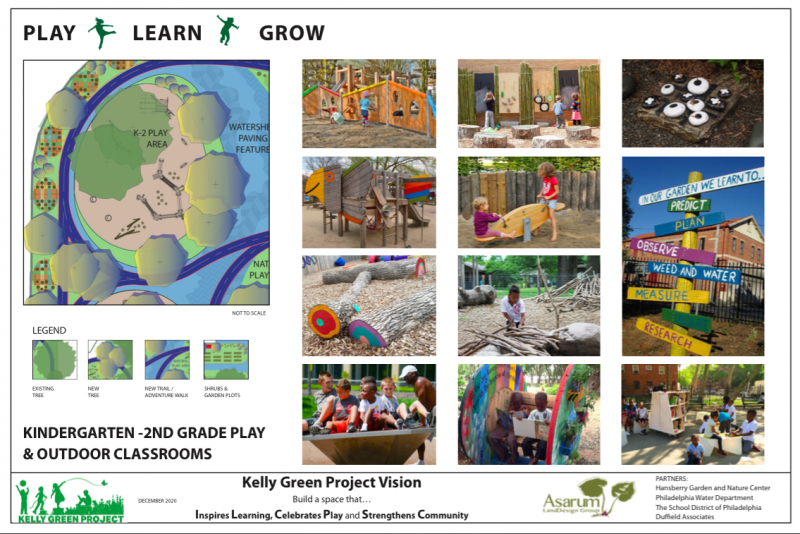 Overall concept plan for the space.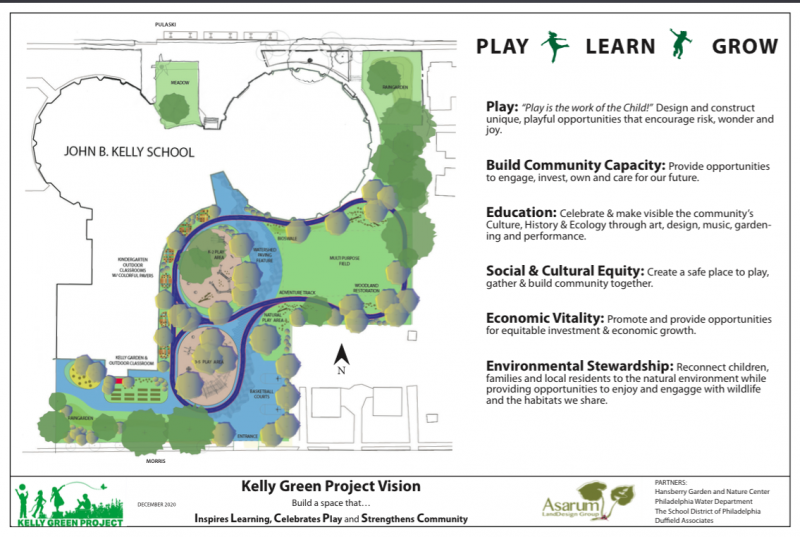 Donation History
Patrick Gallagher
$50
Gemma Mears
$100
Craig Stevens
$50
Loretta Witt
$250
Jack Malinowski
$25
In Honor of
A Library Volunteer in honor of The teachers of John. B. Kelly School
$50
In Honor of
John B Kelly Students from a library volunteer
$25
In Honor of
The John B Kelly Students from a library volunteer
$100
Tina Lasek
$25
Cari Weston
$25
Anonymous
$500
Anonymous
$500
Loretta Witt
$250
Johanna Riordan
$100
In Honor of
The John B Kelly Students from a library volunteer
$100
Gemma Mears
$100
Kathleen Kiely
$50
Patrick Gallagher
$50
Jennifer Woodfin
$50
Robin Lowry
$50