Ended Friday, October 7th, 2022 at 2:48 PM
Total Donation Goal $912 $912.21 Funded
This campaign has ended and has been fully funded. If you made a donation, thank you.
About this Campaign
Students at North Star High School have the opportunity to attend virtual author visits several times during the year. To help build students' personal libraries and to build connections with the authors, students are able to select a book by the author to read and keep! Many authors also provide signed book plates for each student, so the students not only are growing their own collection of books, but they are adding signed copies!
During the visits, the authors introduce themselves for a few minutes, and then the students pepper them with thoughtful questions about the books read, their writing process, and their publishing journey. These visits allow students who LOVE books and/or are interested in writing professionally to connect with a published author.
The school library is able to cover the speaker fees for these visits. Your gifts will cover the cost of the books given to students. Requesting $800 plus cost reimbursement.

Thank you in advance for helping us provide books to help our students develop a lifelong love of reading. For many of our students, these are the first books they have ever owned themselves, and they are treasured because they got to meet and hear from the author!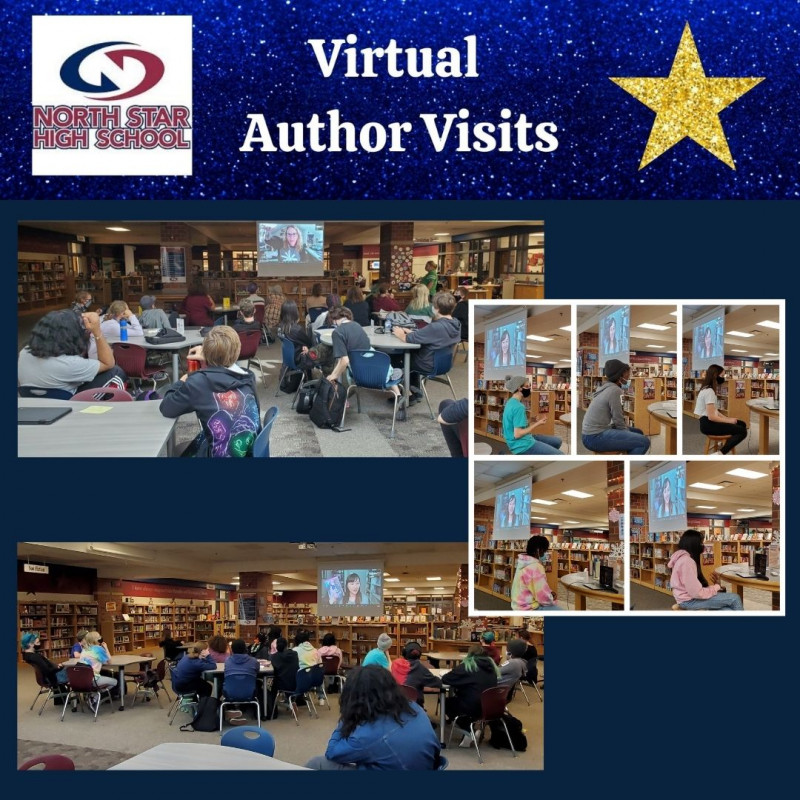 Update -
Oct 19th, 2022

at

7:30PM

On behalf of the students at North Star who participate in our Author Visit programs, THANK YOU!!! to the D.F. Dillon Foundation! This generous donation will help our students connect with the authors we host through virtual visits AND help students grow their own personal libraries. We truly appreciate your support for our North Star readers and future authors!