Ended Tuesday, January 30th, 2018 at 9:55 PM
Total Donation Goal $1,596 $1,596.35 Funded
This campaign has ended and has been fully funded. If you made a donation, thank you.
About this Campaign
We love our bulb and it needs some repair! Please consider donating to this campaign to keep our bulb shining bright for years to come. The project includes replacing the colorful books with a material appropriate to withstand our Nebraska weather (metal)! The books are weathered and are deteriorating quickly.
Requesting $1,400 plus cost reimbursement. Please help with any dollar amount that you are comfortable with. This bulb is such a wonderful part of our campus and we want students and families to enjoy it for years to come!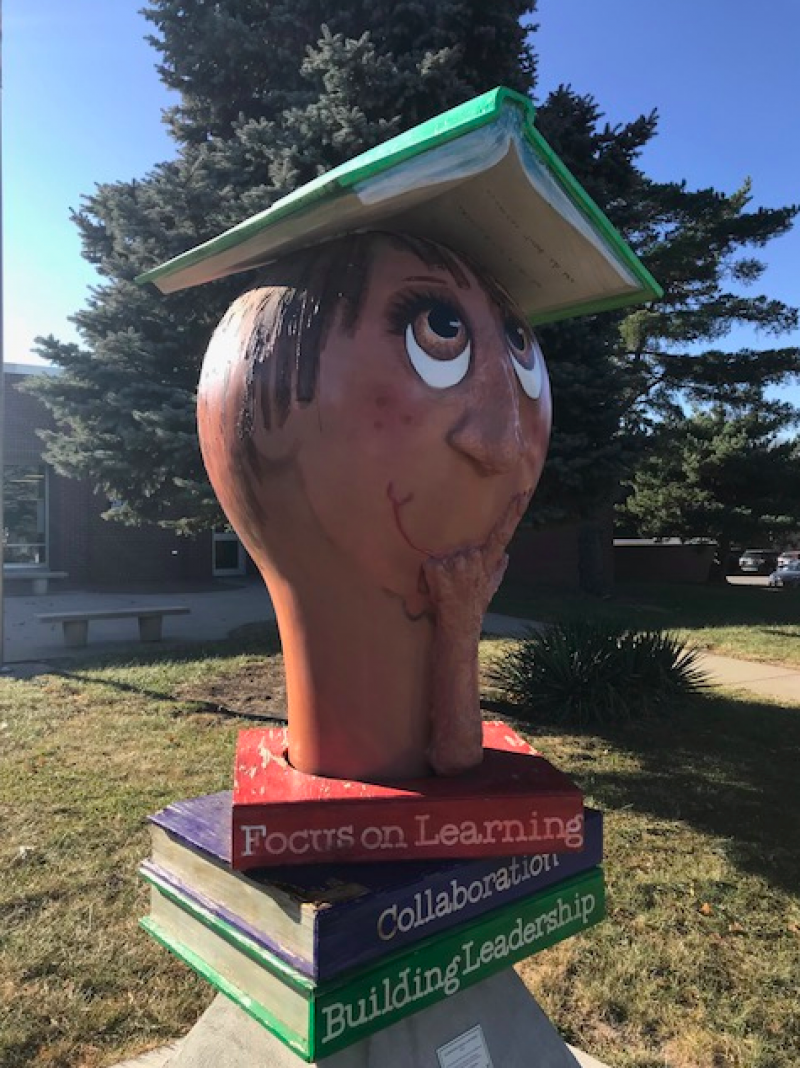 Donation History
| | |
| --- | --- |
| Christopher Elgert | $341 |
| tonia albers | $50 |
| Hunke Family | $250 |
| Michael Elgert | $500 |
| Anonymous | $50 |
| Anonymous | $25 |
| Ulrich Family | $50 |
| Anonymous | $40 |
| Fink Family | $25 |
| Sue and Scott Gardner | $50 |
| | |
| --- | --- |
| Michael Elgert | $500 |
| Christopher Elgert | $341 |
| Hunke Family | $250 |
| Toben Bunting | $100 |
| Kay Austin | $100 |
| Sue and Scott Gardner | $50 |
| Ulrich Family | $50 |
| Anonymous | $50 |
| tonia albers | $50 |
| Anonymous | $40 |