Ended Monday, September 30th, 2019 at 2:07 PM
Total Donation Goal $1,140 $1,140.26 Funded
This campaign has ended and has been fully funded. If you made a donation, thank you.
About this Campaign
Court Choir, the varsity concert choir at Southeast High School, has been invited to participate in the Youth Masterworks concert as part of the Abendmusik concert series held at First Plymouth church on February 24, 2020 at 7:00 p.m. Conductor Marques Garrett from UNL will lead more than 200 high school musicians in Dan Forrest's "Jubilate Deo." Students spend the day rehearsing with the conductor and collaborating with two other local high school choirs along with youth and professional instrumentalists. We have been invited to participate in this event for the past two years and it has been an amazing experience for our students.
This concert provides the perfect opportunity for Southeast Court Choir students to experience the rehearsal process and performance of a larger choral masterwork in a beautiful acoustic setting. The concert is free and open to the public. The music score, Jubilate Deo, is a phenomenal piece to add to our choral curriculum. The cost of each score is $17.95. With 50-60 singers participating, financial support for the cost of this music will enable us to participate in this invaluable experience. Requesting $1,000 plus cost reimbursement.

Thank you for your support of this project. Choral music is alive and flourishing in our high schools and community. The opportunity to learn from this project and perform for our school and community is invaluable!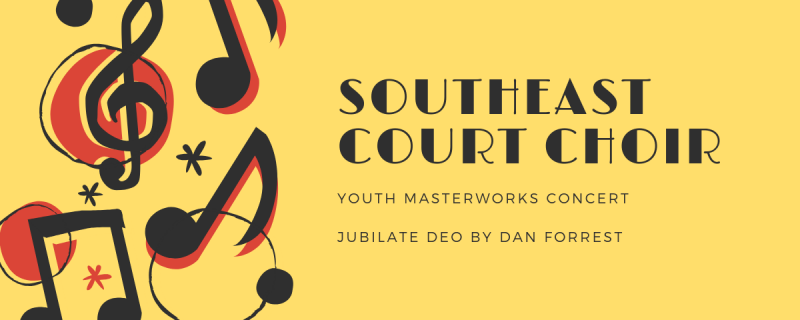 Donation History