Our Products
Classroom-Based Crowdfunding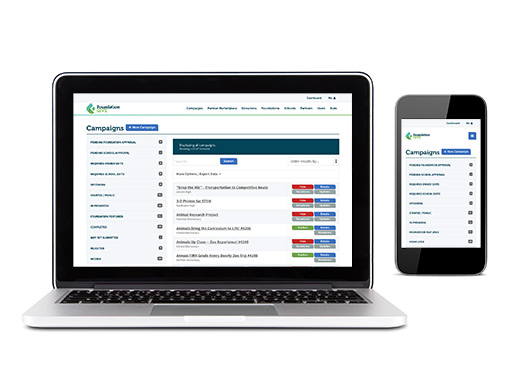 Management Portal
The centralized administration portal for FoundationGIVE provides the opportunity for all users to create and manage campaigns, review the status of the campaign, provide campaign updates, and process both donations and refunds.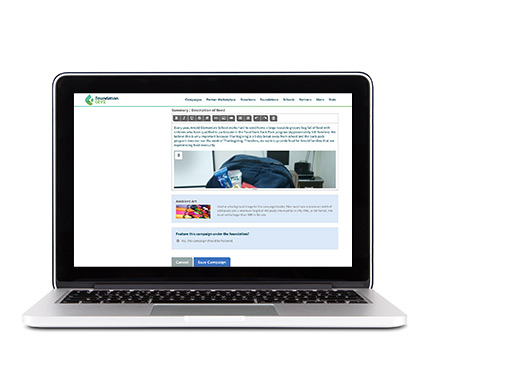 Campaign Builder
After registering, users can easily create and launch campaigns. This includes administrators, teachers, PTOs and foundations.
Each campaign has a custom URL
Campaigns support images and video
Donation receipts are automatically generated
Facilitates email communication with campaign donors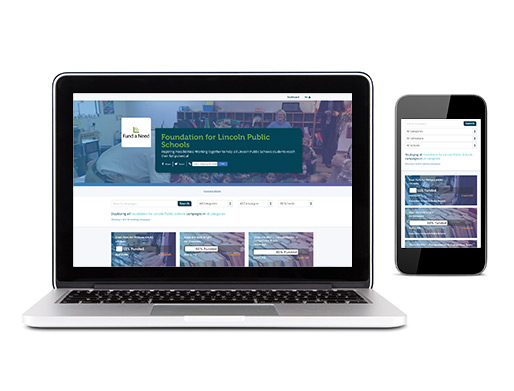 Fundraising Landing Page
All of the campaigns across your district are aggregated on a custom landing page. Launch donor marketing campaigns and social channels to help match donors with areas of need.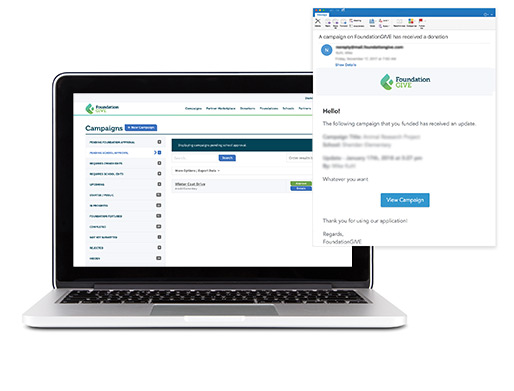 Administration Workflow
Teachers and PTOs can easily share campaigns with school administrators and foundation staff for reviews, edits and approvals. Administrators and foundations can also monitor the status of all campaigns from a single dashboard.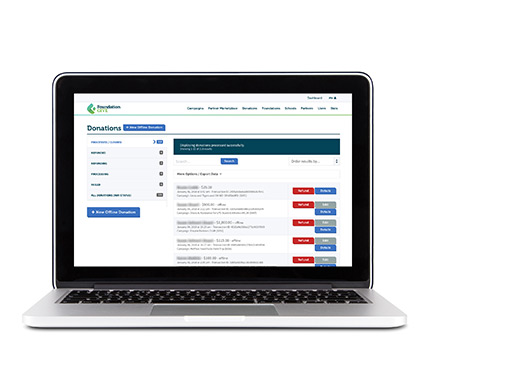 Donor Processing and Reporting
Campaign managers can effortlessly process online and offline donations. Thank you receipts are automatically sent to donors within 24 hours. Powerful reporting tracks all fundraising activity. And the system enters donors into your existing donor management system.
Business-Partner Management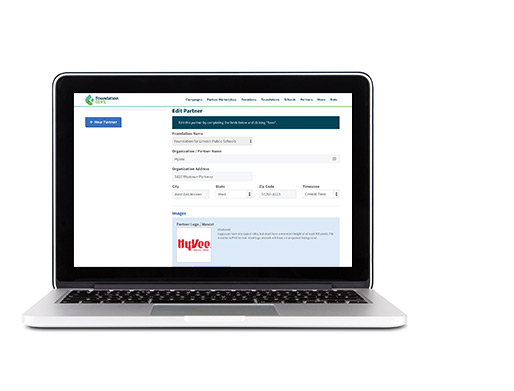 Business Partner Registration
Once a business partner creates a profile, they can offer any in-kind or volunteer opportunities to foundations and school districts. FoundationGIVE provides the ability for all opportunities to be given equal exposure across your schools.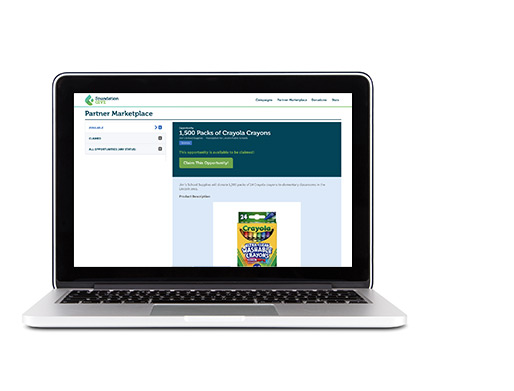 Marketplace
FoundationGIVE displays all opportunities in a shoppable interface, so that teachers and PTOs can claim a company's offering and communicate directly with that business to arrange delivery.
Testimonials
The FoundationGIVE management portal helps me maximize the use of my time. We can be more responsive to donors and users because it's so easy to use. Our experience has been amazing.
Joining the community of FoundationGIVE has been extraordinary. We now have a way to raise money that keeps my non-funded slam poetry program going. I cannot express how pleased I am.