Ended Tuesday, August 31st, 2021 at 6:00 PM
Total Donation Goal $814 $545.00 Funded
This campaign has ended. If you made a donation, thank you.
About this Campaign
The first grade team at Randolph Elementary School is hoping for new quality chromebook headphones for each first grade student. These headphones will be used daily and will provide students with the sound quality needed to continue to grow and develop their reading and phonics skills. Our goal is to purchase 45 pairs of headphones to complete a classroom set for each of the four classrooms. Requesting $714.00 plus cost reimbursement.
https://www.acpdirect.com/LS9500_Labsonic_Stereo_Mono_with_Removable_Cord-P1194C65.aspx
Thank you in advance for supporting our students learning!

Update -
Oct 27th, 2021

at

6:11PM

The Randolph 1st graders are loving their new headphones. Thank you so much for your donations!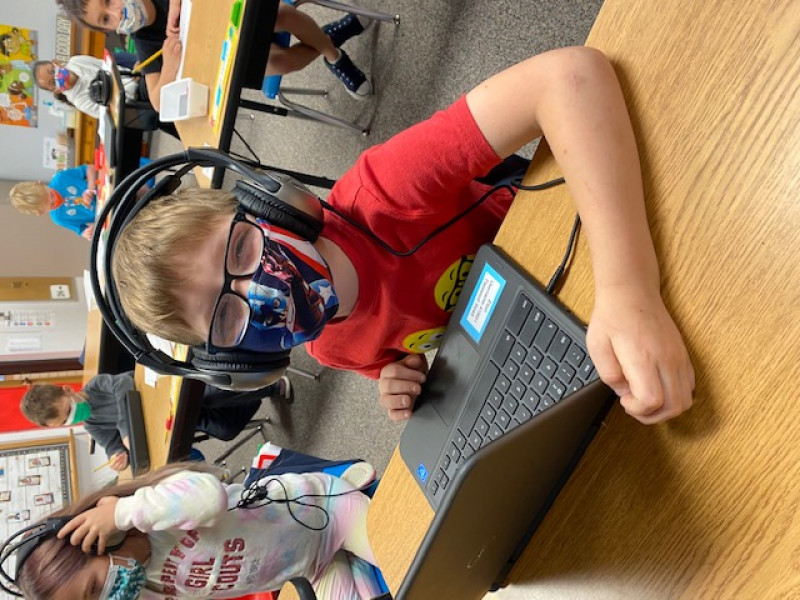 Donation History
Anonymous
$25
Anonymous
$10
Benjamin Stewart
$30
In Memory of
Karen McConnell
$250
Michaela Winter
$25
Jamie Fasnacht
$20
Anonymous
$20
Kari Wiegert
$25
Mark Siske
$25
Emily Heathcock
$25
In Memory of
Karen McConnell
$250
Dave and Raegen Voboril
$50
Benjamin Stewart
$30
Anonymous
$25
Marissa Gill Keyzer
$25
Emily Heathcock
$25
Mark Siske
$25
Kari Wiegert
$25
Michaela Winter
$25
Anonymous
$20