Ended Friday, October 1st, 2021 at 6:34 PM
Total Donation Goal $666 $666.49 Funded
This campaign has ended and has been fully funded. If you made a donation, thank you.
About this Campaign
The 5th graders at Sheridan Elementary would like to perform Seussical the musical this school year. Donations will help cover costs for scripts, a director's guide, choreography DVD, piano/vocal score, accompaniment CDs, a media disk, and performing rights/license.
Musicals are a fun way to bring our community together while showcasing our amazing 5th graders and their musical talents. Putting on a musical will give students opportunities to collaborate, set goals, persevere, take responsible/safe risks, gain a respect for ideas and work of others, self reflect, to be inquisitive, and much more!
We are grateful for any donations that make this amazing opportunity possible!
Update -
Nov 3rd, 2021

at

2:23PM

Hello donors!

I wanted to thank each and every one of you for your donation to fund Seussical the Musical! The 5th graders are so excited and I know this will be an experience they will never forget! Here is a quick update as to where we are in the process of putting on our musical at Sheridan Elementary. We have ordered the musical and it is being shipped to us. We can't wait to receive the music and scripts so that the team and I can begin planning rehearsals. We are hoping to begin reading through the script with students in December or early January.

Thank you again for your generosity! You make a difference! :)

Musically,

Madeline McGuire
Music Teacher
Sheridan Elementary
Update -
May 20th, 2022

at

9:17PM

Hello donors!

Once again I would like to thank you all from the bottom of my heart for contributing to Seussical! We just performed on May 17th and the kids had a blast! They worked hard and created a beautiful production. This wouldn't have been possible if it weren't for your generosity! Thank you again for helping to create this musical opportunity!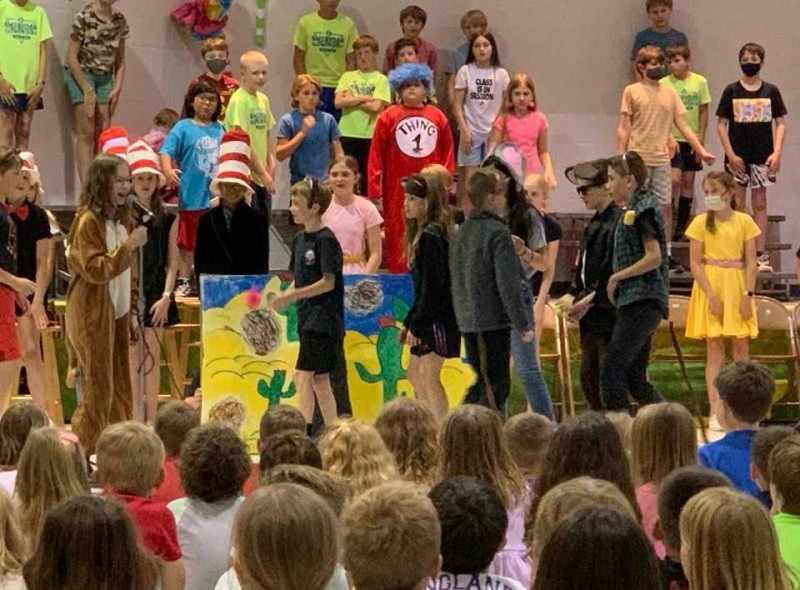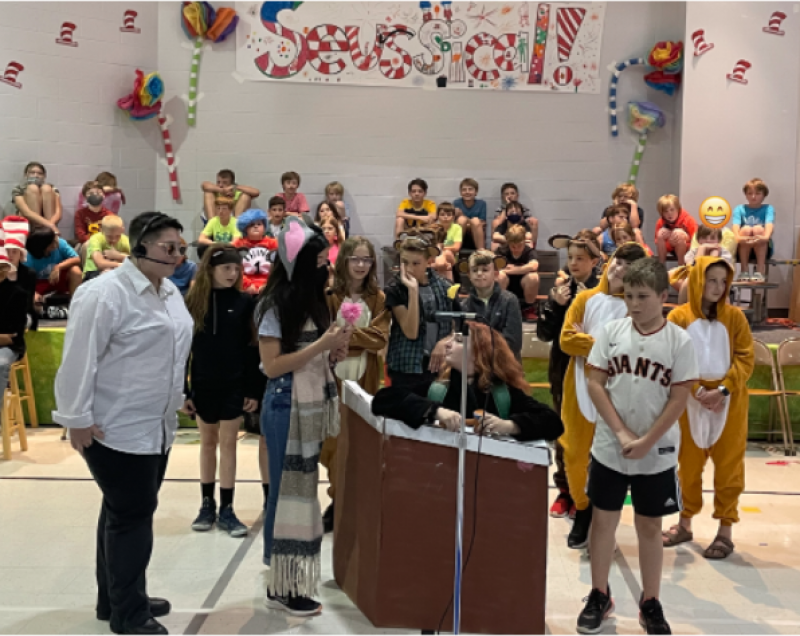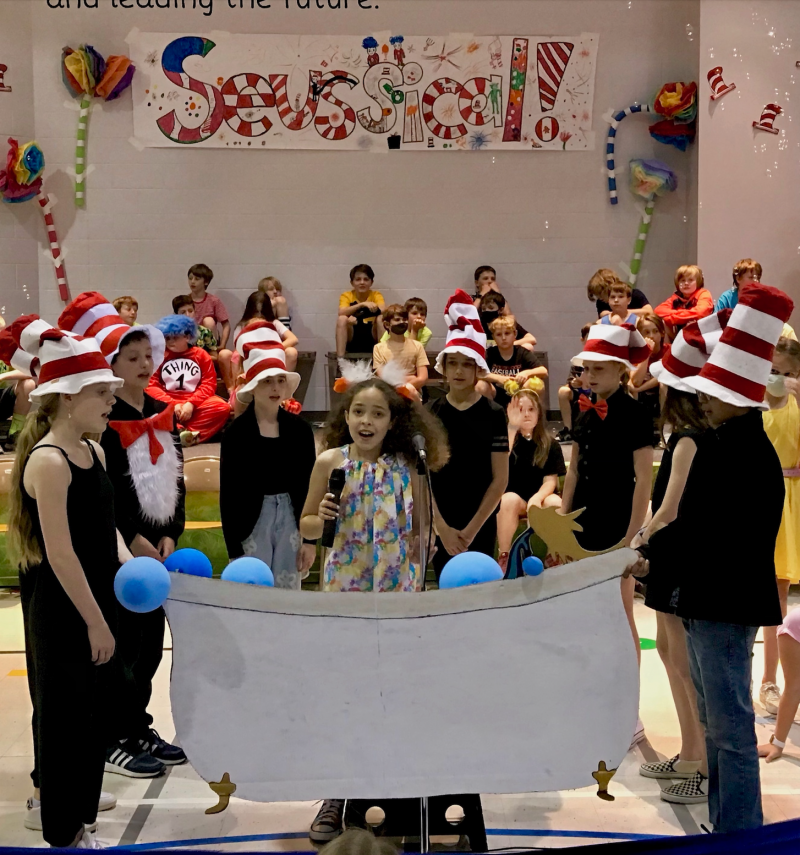 Donation History
| | |
| --- | --- |
| MarySue Harris | $181 |
| A Big Fan! | $75 |
| Zuba Costello | $50 |
| Anonymous | $100 |
| Riley Herringer | $10 |
| Katie Taddeucci | $50 |
| Anonymous | $20 |
| Sandy Kaup | $20 |
| Anonymous | $50 |
| Anonymous | $25 |
MarySue Harris
$181
Anonymous
$100
A Big Fan!
$75
In Honor of
Ms. McGuire
$50
Anonymous
$50
Katie Taddeucci
$50
Zuba Costello
$50
Anonymous
$25
Anonymous
$25
Sandy Kaup
$20