Ended Wednesday, October 18th, 2017 at 5:45 PM
Total Donation Goal $456 $794.95 Funded
This campaign has ended and has been fully funded. If you made a donation, thank you.
About this Campaign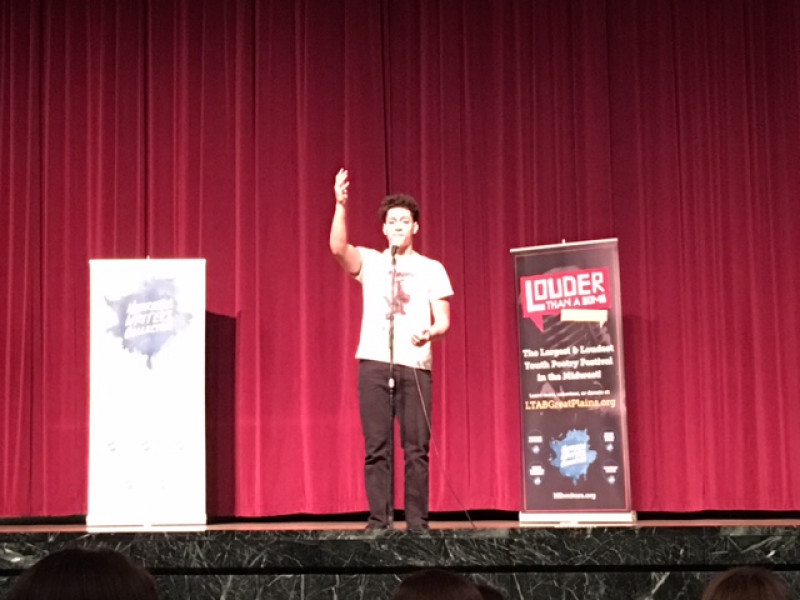 Your gift to the Lincoln High Slam Poetry Community ensures we have four microphones and microphone stands to perform the four group piece presentations for competitions. Currently we have one microphone that serves 12-15 students.
We have never had access to the group piece presentations that gives us the experience on stage prior to competition.
We won the State Championship team title in 2013 and 2014. We additionally won two Individual State Championships in 2014 and 2015.
Our team relies on private support. Our students are most devoted to the incredible time commitment after school and at competitions at UNL and Omaha. They learn the entire process of writing and revision and the strengths of a solid performance. In addition, students must be passing all classes to compete.
Thank you for your consideration!

Update -
Oct 12th, 2017

at

3:46PM

Jack is a talented young man at Lincoln High. He has great accomplishments on the Slam Poetry team and as a member of the Links football team. Read this article: "My English teacher my freshman year thought it was something I should try, and I've been doing it ever since."

Donation History