Ended Tuesday, March 20th, 2018 at 5:09 PM
Total Donation Goal $403 $403.65 Funded
This campaign has ended and has been fully funded. If you made a donation, thank you.
About this Campaign
The Lux Middle School 8th Grade Jazz Band and the 8th Grade D'Lux Singers would like to share their music outside of Lux Middle School. The Jazz Band is comprised of dedicated and hardworking students that rehearse once per week at 7:00 in the morning, and the D'Lux Singers are talented singers and dancers that rehearse during the school day.
With this, we'd like to take a Spring tour to Maxey and Morley elementary schools on May 15th. There would be approximately 62 students sharing their talents with others during this tour. With the volume of students and amount of equipment we need to bring, we need to use a bus for transportation, and could use some help in funding the bus.
Our goals for this tour include: Providing more performance opportunities for these music students, teaching the students about the responsibility of carrying/setting up equipment and the teamwork that goes with it, generating excitement among the elementary students that may lead them to be a part of their school music program in the future, giving the students an opportunity to be great representatives of their school through appropriate interactions with each other and their audience, and providing a cultural experience for everyone through diverse musical repertoire. Requesting $354 plus cost of reimbursement.
Thank you for your consideration in helping us out!
Update -
Apr 3rd, 2018

at

8:38PM

We have officially reached our goal! I cannot thank everyone enough for their support. We are so lucky to have friends, family, and colleagues who recognize the importance of the arts in the students' lives. I know that the Lux students are so excited to perform their music for elementary students who may potentially want to be in their school music ensembles. I know we are all working really hard to ensure that we will be representing our school to the best of our abilities! Thank you so much for your generosity!

Sincerely,

Brandon Holloman and the 8th Grade Jazz Band

Barb Nelson and the 8th Grade D'Lux Singers
Update -
May 23rd, 2018

at

8:57PM

Once again, I'd like to extend a HUGE thank you to the generous donors that made our tour possible. Your support is greatly appreciated by myself as well as the students who represented our school. Everything on our trip went smoothly, and the students showed a lot of maturity. The students at Maxey and Morley elementary schools were excellent, showing enthusiasm when it called for it, and being a quiet and engaged audience when needed. I was very pleased with the teamwork and support displayed by the Lux students. There was a lot of equipment to take along, and everyone pitched in to help out. Also, they were great performers, working hard to put on the best show possible for the elementary students. All in all, it was a fantastic way to wrap up our performance season! Thank you so much for your support of the arts!

Sincerely,

Brandon Holloman and the 8th Grade Jazz Band

Barb Nelson and the 8th Grade D'Lux Singers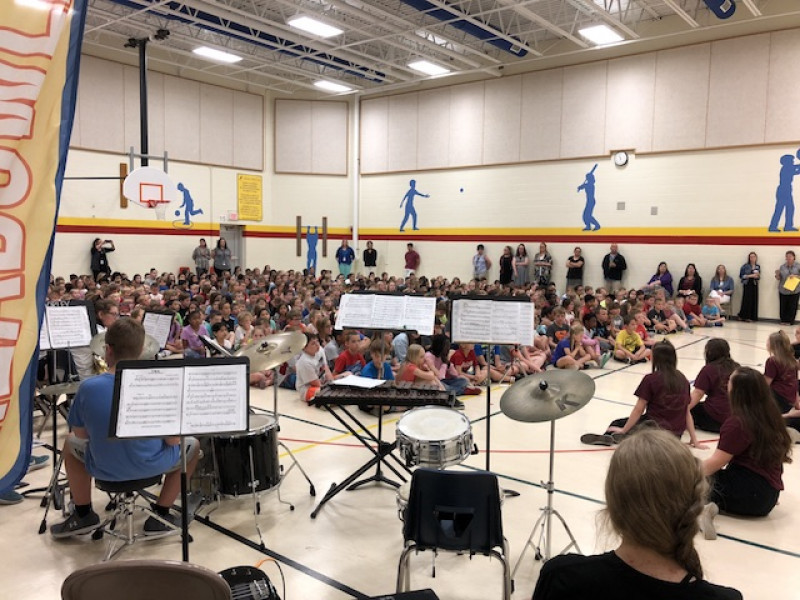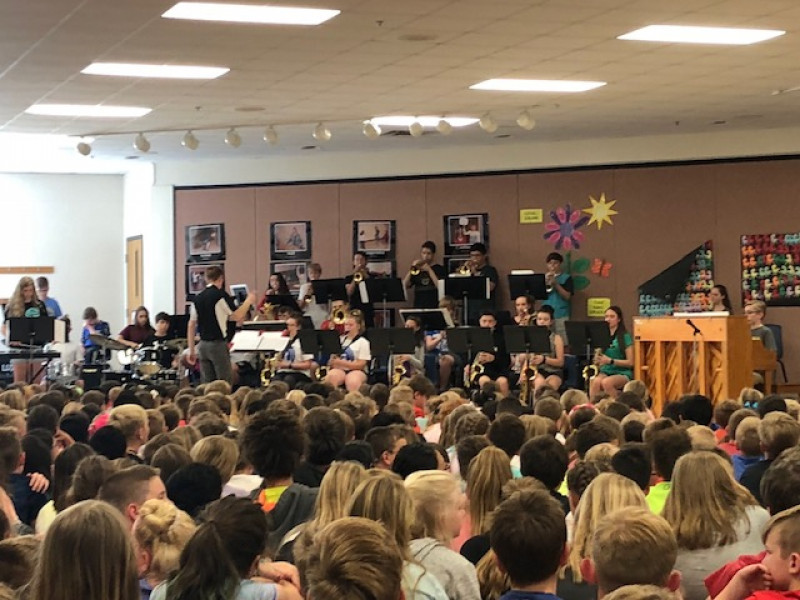 Donation History
| | |
| --- | --- |
| Cindy Buresh | $33 |
| Anonymous | $10 |
| Anonymous | $25 |
| Anonymous | $100 |
| Steve and Veronica Holloman | $100 |
| Karen Jeffcoat | $25 |
| Anonymous | $10 |
| Matthew Goeller | $100 |
| | |
| --- | --- |
| Steve and Veronica Holloman | $100 |
| Anonymous | $100 |
| Matthew Goeller | $100 |
| Cindy Buresh | $33 |
| Karen Jeffcoat | $25 |
| Anonymous | $25 |
| Anonymous | $10 |
| Anonymous | $10 |