Ended Monday, March 16th, 2020 at 2:00 PM
Total Donation Goal $4,551 $395.00 Funded
This campaign has ended. If you made a donation, thank you.
About this Campaign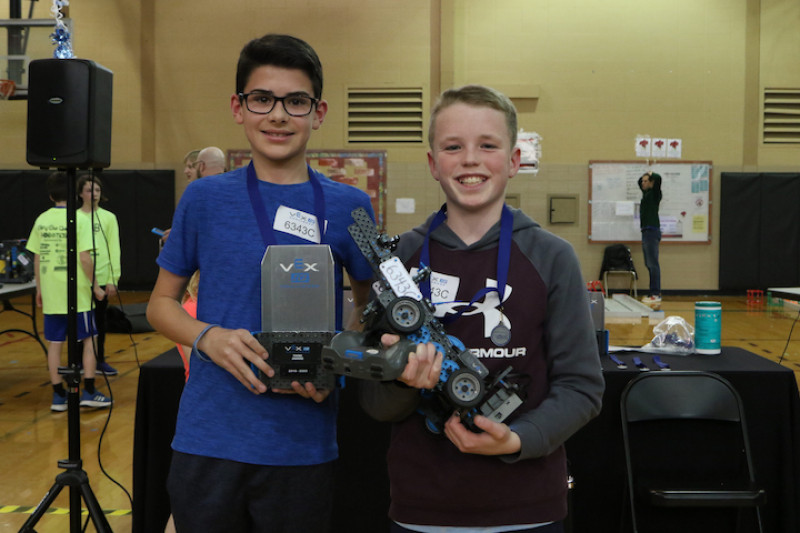 Students from Moore Middle School qualified for VEXIQ Worlds for their high score in the Skills Challenge at the Nebraska State VEXIQ Competition. They also won the Think Award for the best programming skills at the tournament. Their high score was a result of many months of hard work and dedication. This campaign would cover the team's registration fee and expenses.
Registration fee: $975
Estimate of gas: ($108 x 3 cars) = $324
Room for student & parent ($164 per night) for 4 nights ($656 x 3) = $1968
4 lunches ($15 x 4 x3) meals = $180
4 dinners ($20 x 4 x 3) meals = $240
Worlds entry fee (student & program share) event cost = $50
Kentucky Kingdom Party ($30 x 3) entertainment = $90
Competition Apparel ($55 x 3) = $165
Total Amount = $3,992 plus cost reimbursement.

This is our first year competing and we didn't know how good our team was so Worlds was wished for but unexpected. Next year we will start fundraising at the beginning of the year and we will have a tournament at our school with concessions to raise money.

Donation History