Ended Thursday, December 30th, 2021 at 3:45 PM
Total Donation Goal $570 $570.13 Funded
This campaign has ended and has been fully funded. If you made a donation, thank you.
About this Campaign
Our after school club, Community & Youth Collaborative, are partnering with TCA instructor, Mr. Loran Stara, the TCA Residential Construction course, to build a picnic bench to be placed at Lincoln High School. The picnic bench will be placed near the Community Healing Garden to create a welcoming place for students and staff. Also, Community & Youth Collaborative are asking for funds for new compost boxes to coordinate with staff at LHS Family & Food Consumer Science. Requesting $500 plus cost reimbursement.

Update -
Jan 4th, 2022

at

1:53AM

Thank you to our generous donor for his gift to the Lincoln High School's Community Healing Garden. The Community & Youth Collaborative, a Social Justice Community Learning Center Club. This donation will go directly to the enhancement of LHS's Community Healing Garden and bring a lifetime's worth of enjoyment. Thank you!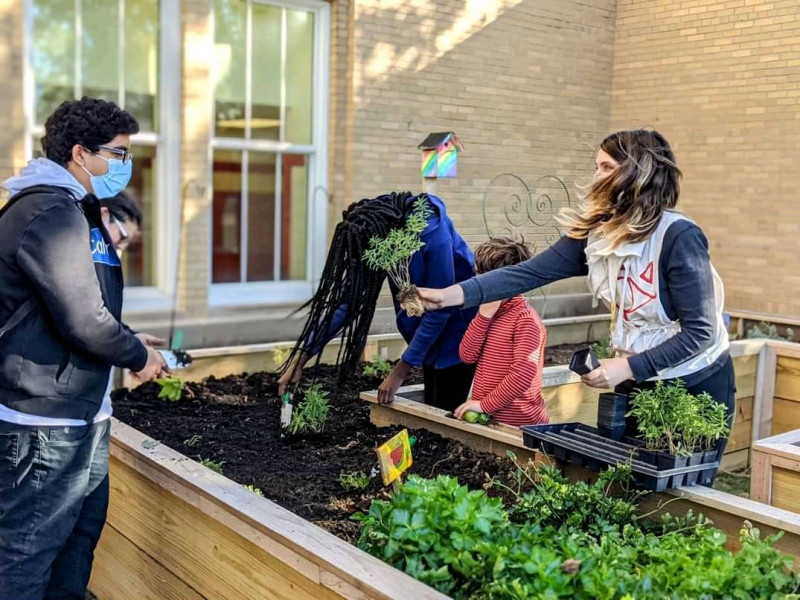 Update -
May 24th, 2022

at

2:28PM

Community & Youth Collaborative students at Lincoln High School are continuing to grow and cultivate our Community Healing Garden. This campaign has gone a long way! Be sure to visit Lincoln High School to see our beautiful garden.