Ended Wednesday, December 27th, 2017 at 9:02 PM
Total Donation Goal $5,701 $5,701.24 Funded
This campaign has ended and has been fully funded. If you made a donation, thank you.
About this Campaign
Lincoln High School is a very unique school within LPS. As the largest of all six LPS high schools, LHS also has the highest proportion of students in poverty, the highest number of English Language Learner students, and the highest rate of student mobility, or students moving into and out of the school during the school year. These characteristics present some specific challenges to ensure all students have what they need to learn.
In particular, many LHS students come to school hungry in the morning, making it extremely difficult to concentrate or have the physical energy to get through the school day. LHS received an emergency grant from the Woods Charitable Fund to provide snacks located in the health office to 100 students every morning between second and third periods, and we still have to turn away several more students every day! The grant will run out at winter break.
To maintain the program for the rest of the school year, LHS needs to raise more than $5,000. Please consider a donation that will help provide fresh fruit and granola bars or cheese sticks to hungry students in their mid-morning slump. When students begin their day at school, lunch is more than four hours away. No snack vending or cafeteria options are available for a significant amount of time.
Studies in medical research journals document the negative effects of hunger on students' academic performance and behavior in school, and that eating breakfast at school helps students perform better academically and socially.
In the health office we see several students with headaches and upset stomachs due to hunger. We are seeking funding to provide approximately 200 servings of healthy snacks or grab and go type items to any student who needs it at Lincoln High. Please consider helping to fill our empty bowls and give students the extra boost to achieve in school!

Update -
Feb 23rd, 2018

at

5:10PM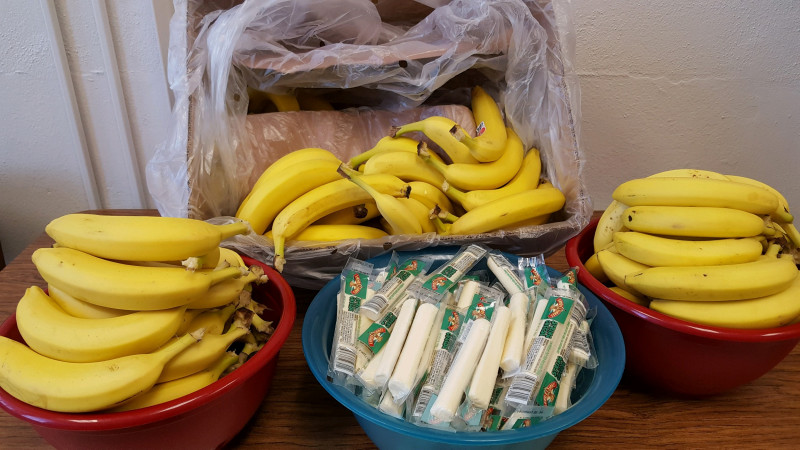 Thank you to all of the generous donors who provided funds for the Lincoln High Food Gap campaign. With your generous donation and support of LHS, we are able to provide many students with food to take with medication or the boost of energy to make it through the morning. Our bowls are filled because of all of you! We are so relieved to have something for students in the health office when needed. Your generous support has been a large blessing felt by many.

Donation History
| | |
| --- | --- |
| Travis Berry | $2,161 |
| Missy Sears | $50 |
| Theresa Frey | $25 |
| Nicholette Seigfreid | $10 |
| Missy Sibley | $50 |
| Anonymous | $50 |
| Patti Wubbels | $25 |
| Anonymous | $50 |
| Kathy Bjorklund | $25 |
| Jessica Rettig | $10 |
| | |
| --- | --- |
| Travis Berry | $2,161 |
| Chad Case | $500 |
| Carli Sabin | $250 |
| Anonymous | $250 |
| Micah Intermill | $200 |
| Nancy Peterson | $200 |
| Shaun Harner | $150 |
| KATHY KAVANAGH | $100 |
| Anne & Greg Hackbart | $100 |
| Tammy Ingwerson | $100 |